CONNEXIONS 2020 : 12 September – 29 October
Programme

Enter the No-Contact Zone, a programme without physical contact that makes digital technology such an excellent response to the pandemic.
Although the Indie Game Contest will be relegated exceptionally in the print media this year, a selection of the games can be played hands-free in the Alternative Games area.
The VR Film Corner's selection of international virtual-reality works will enthral you with the best of immersive stories, while an exhibition in augmented reality will convince you of the fading dividing line between real and virtual.
Finally, unravel the mysteries of Oktopolis, our online cyber-space city where part of our programme is available free of charge on VRChat.
Now more than ever, it's time to reconnect!
For this 8th edition of our international competition for independent video games, discover twelve games that stand out for their originality even in well-established genres. Exceptionally this year, the context will be judged by the magazine Canard PC, and the winners published in their October 2020 issue.
Prize list
Best Indie Game Award: Ring of Pain, Simon Boxer & Twice Different, Australia
"Origami" Award: A fold Apart, Lightning Rod Games, Canada
"Coloring" Award: Chicory: A colorful Tale, Chicory Team, Canada
"Mud" Award: Conscript, Catchweight Studio,  Australia
"Seventh Circle of Hell" Award: Rising Hell, Tahoe Games, Indonesia
The "Alternative Games" space provides new forms of video game interactivities, with the conventional controller replaced by new, unconventional controllers.
Players highlight their bodies and gestures using motion sensors and ground pressure sensors.
An exhibition proposed by Random Bazar
More innovative than ever, these international VR works will take you on a journey, evoking a variety of different emotions.
From Japanese animation and unadulterated horror to science fiction, plunge into immersive stories from the four corners of the world.
Available for free on the online VRChat platform, explore a cyberpunk city from the comfort of your own home.
Part of our official selection can be viewed in an arcade, a futuristic cinema or directly in the streets of a city that never sleeps.
How to access Oktopolis
VRChat is a social platform where people can hook up in an access free, multiplayer online space. Discover or rediscover the colourful and finely-chiselled world of the 2020 Connexions programme, from the Festival's VR cinema and indie video-game section.
To enter Oktopolis:
– download Steam and log in if you already have an account : https://store.steampowered.com/about/;
– then install VRChat
– launch VRChat and login to the account of your choice (Steam or VRChat);
– open the quick menu and click on "Worlds";
– find Oktopolis using the search bar at the top right of the page. You can connect to a public or a private server.
Oktopolis is compatible with Windows, Viveport and Oculus.
A VR headset is not required, but you do need an Internet connection.
Infos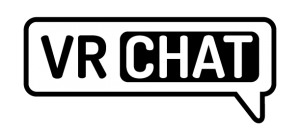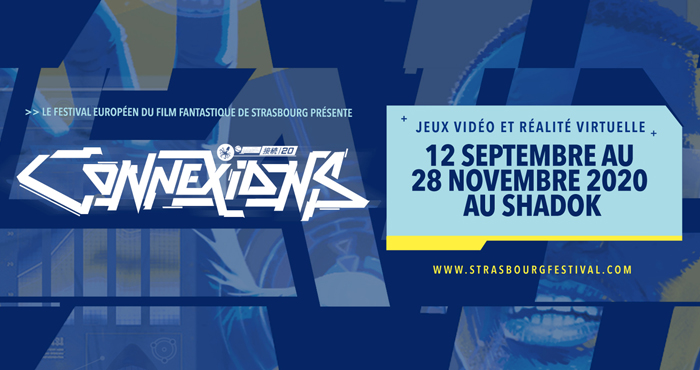 Organised by the Strasbourg European Fantastic Film Festival in partnership with the Shadok.
Venue: Le Shadok, 25 presqu'île Malraux. 67100. Strasbourg, France.
Dates: From 12th September to 28th November.
Opening hours : From Wednesday to Saturday, 2-6pm.  
Contact :
Alexandre Lefebvre
33 (0)6 61 94 21 16
Les Films du Spectre / Strasbourg European Fantastic Film Festival
num@strasbourgfestival.com