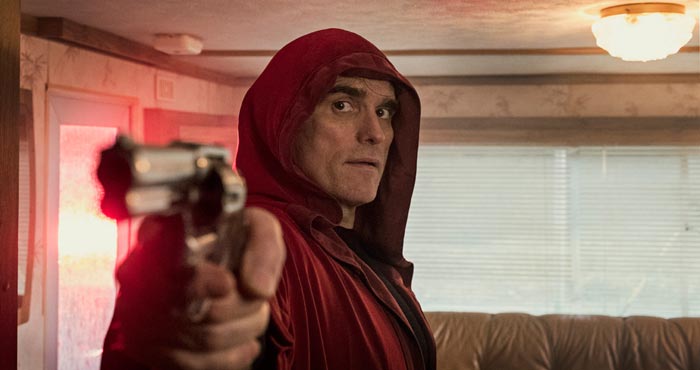 THE HOUSE THAT JACK BUILT

Matt Dillon is Jack, not only an incomparably barbaric serial killer but also an artist and crime aesthete. He constructs a death fresco with his victims' bodies.
The film follows his life and excesses from his first murder at the wheel of a van. Controversy has always seemed to fuel the career of the great director Lars von Trier. Having returned to Cannes with The House That Jack Built, his film takes a look at art, hatred, the monstrous and fascism. And because to provoke is such an integral part of his work, von Trier has made a lengthy work that is funny, grotesque and totally disturbing throughout, with Matt Dillon in the role of a lifetime.
Info
Countries: Denmark, France, Swiss
Year: 2018
Duration: 2hr 30
Version: English, with French subtitles
Rating: 16+
Cast & Credits
Director: Lars von Trier
Producer: Louise Vesth
Scenario: Lars von Trier
Cinematography: Manuel Alberto Claro
Editor: Molly Malene Stensgaard
Music: Kristian Eidnes Andersen
Cast: Matt Dillon, Bruno Ganz, Uma Thurman