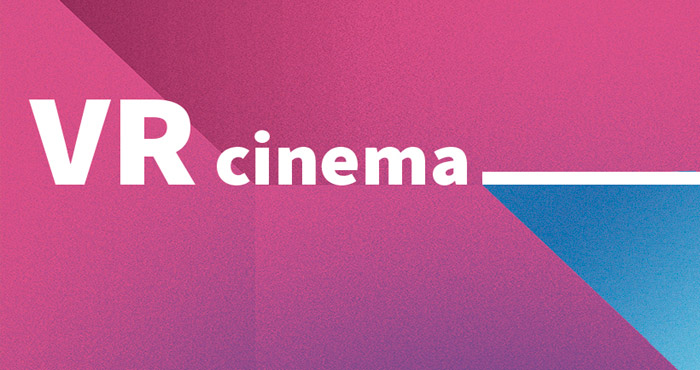 A mere fantasy for decades, this unique kind of cinema has finally found it place in movie theatres to today. You're not sitting in your seat; you're part of the movie. The Strasbourg European Fantastic Film Festival, Seppia Interactive and the Shadok propose a plunge into a 360° world during six VR evenings.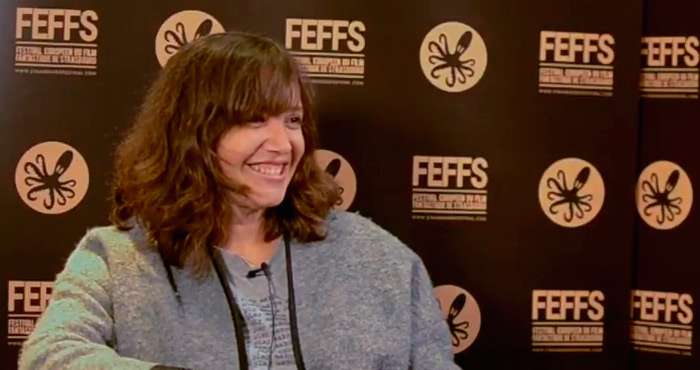 Joyce A. Nashawati was a member of the fantastic film jury at its 10th edition – an occasion to learn about her jury experience and films plans for the future. After the success enjoyed by her three short films on the festival circuit, she shot her debut feature film, Blind Sun, in Greece.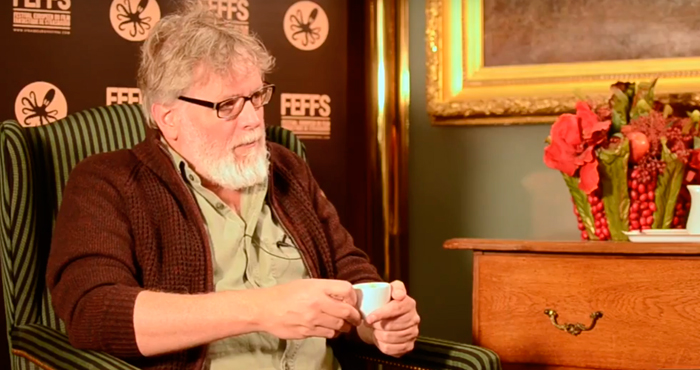 Irish director Billy O'Brien sat on the Festival's fantastic film jury in September 2017, which was also an occasion to talk about his vision of cinema and the apprehension he felt about coming to the Festival and fulfilling his mission as a jury member.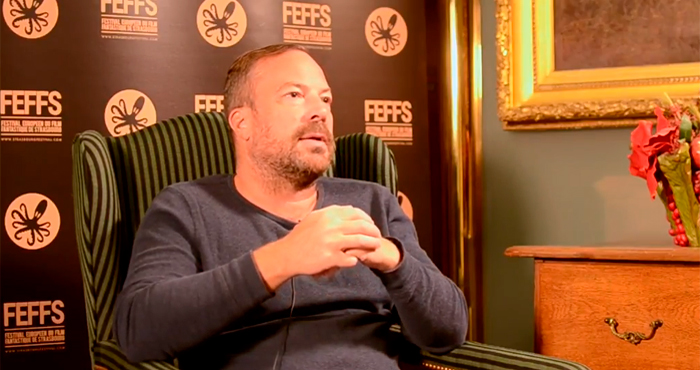 Prolific indie filmmaker Simon Rumley discusses his career and the influences that helped shape his work. Rumley attended the 2017 Festival in September to present his sensual psychological thriller, Fashionista. The film plunges viewers into the paranoid world of April, a junkie of the third kind, addicted to vintage clothing.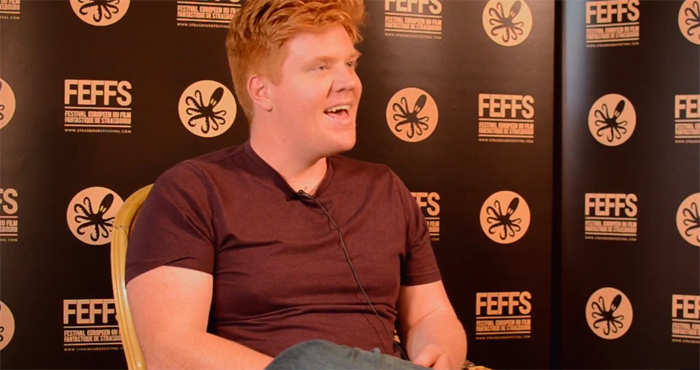 Danny Morgan, actor and writer of the Festival's Golden Octopus winner, Double Date, shares his thoughts on writing, the importance of humour, his projects and his collaboration with the film's director, Benjamin Barfoot.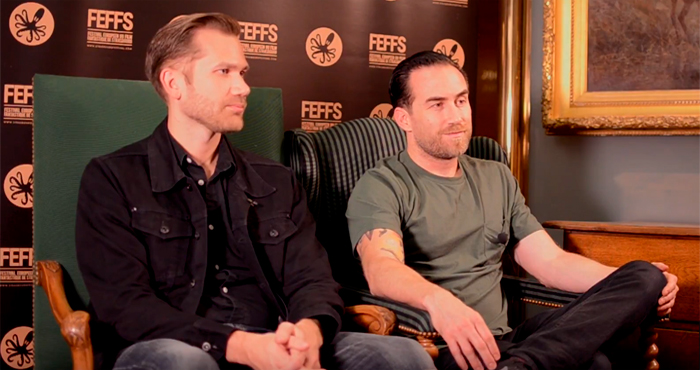 Five years after their debut film Resolution, acting-directing duo Justin Benson and Aaron Moorhead returned to Strasbourg to promote their third feature, The Endless.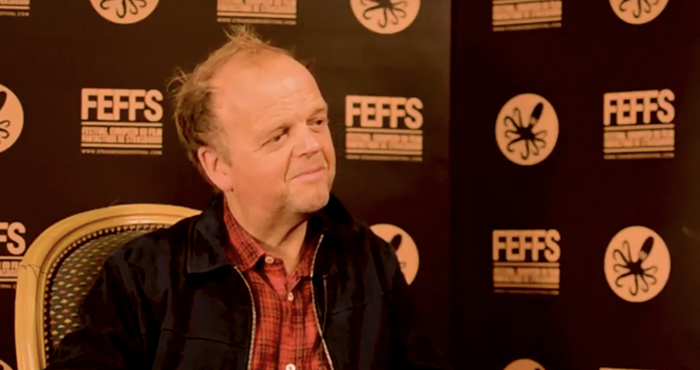 Check out our interview with the great British actor Toby Jones. Jones attended the festival to assist his brother, director Rupert Jones, in promoting his feature debut Kaleidoscope.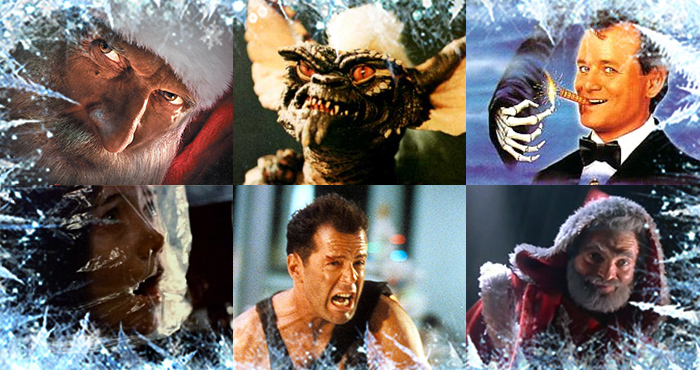 If you've had it with all those carefree, naive tourists swarming all over the Christmas market shopping for presents, while you know full well that the serial killer still lurks, then you'll be right at home at Christmas Movie Night, to be held on 14 December at the Institut Lebel, 4 rue Blaise Pascal, in Strasbourg.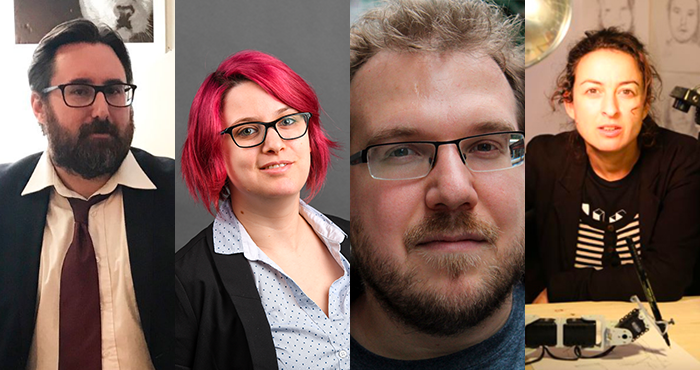 Learn what the Festival's Indie Game Contest (IGC) jury have to say about their individual career paths and the milieu of independent video games today.
The lustrous Jupiter's Moon (Jupiter Holdja), from Hungarian director Kornel Mundruczo, is now playing at the Star cinemas in Strasbourg. This richly symbolic and brilliantly directed film tells the story of a Syrian refugee…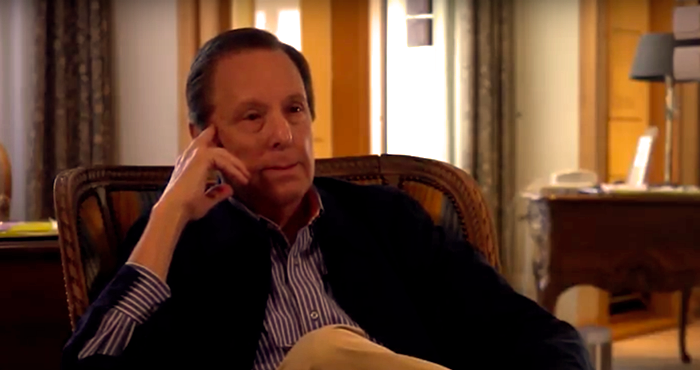 William Friedkin had much to say about his canon of work and his vision of cinema, when he attended the Festival's 10th edition as guest of honour last September.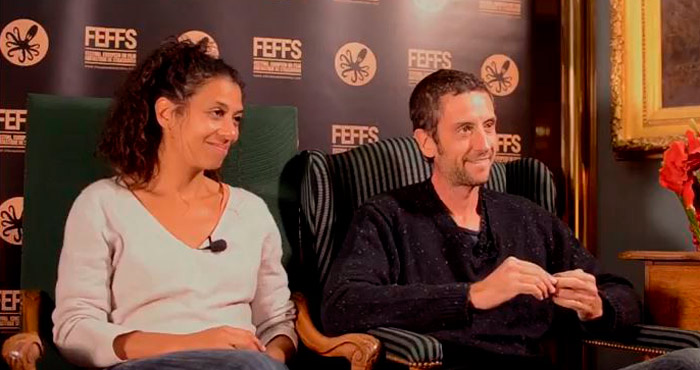 Discover what co-directors Hélène Cattet and Bruno Forzani had to say about their new film, Let the Corpses Tan(Laissez bronzer les cadavres), while attending the 10th edition of the Festival, where they were presented with the Silver Méliès for best European film.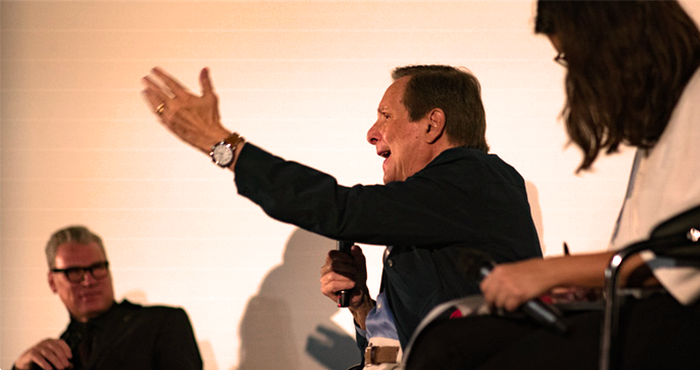 William Friedkin, the genius game changer who brought us The Exorcist and Sorcerer, gave a master class at the 10th anniversary edition of the Festival in September. He spoke about his career and the impact of his films on the genre…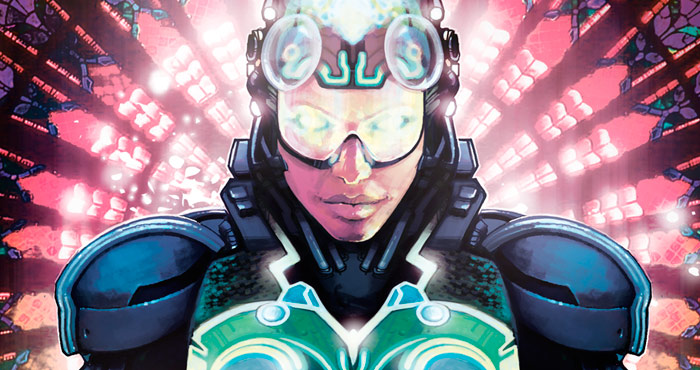 Winners of the 10th edition / International Fantastic Competition / Jury: Joyce A. Nashawati, Vincent Lannoo and Billy O'Brien / Golden Octopus: Double Date by Benjamin Barfoot (UK) / Silver Melies: Laissez bronzer les cadavres by Hélène Cattet and Bruno Forzani (FR)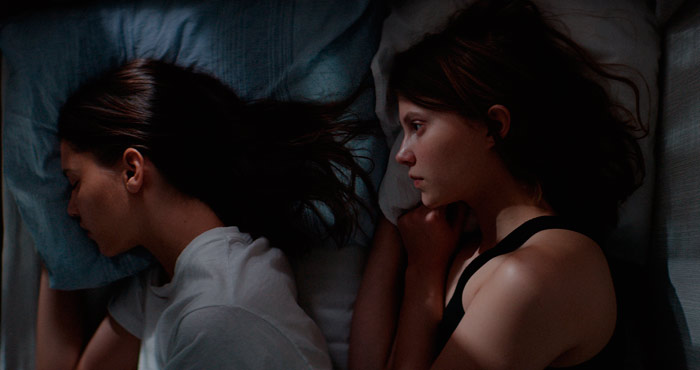 The European Fantastic Film Festivals Federation (EFFFF) is pleased to announce the winners of the 21th Méliès d'Or competition for European fantastic film…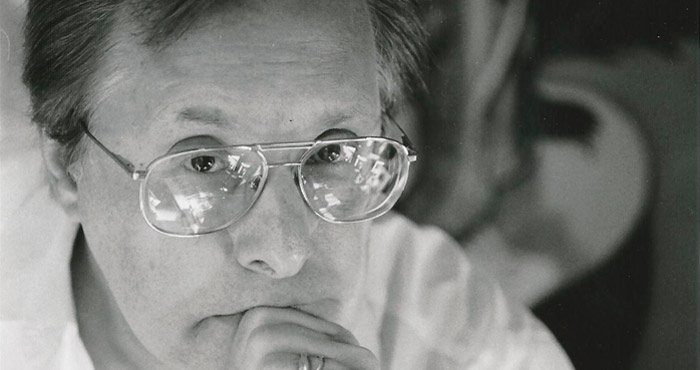 William Friedkin - Guest of honour
of the 10th edition of the festival
The Strasbourg European Fantastic Film Festival is very pleased to announce the Guest of Honour of its 10th edition: the iconic New Hollywood director, William Friedkin, known to everyone for his 1973 movie The Exorcist, one of the most frightening films of all time.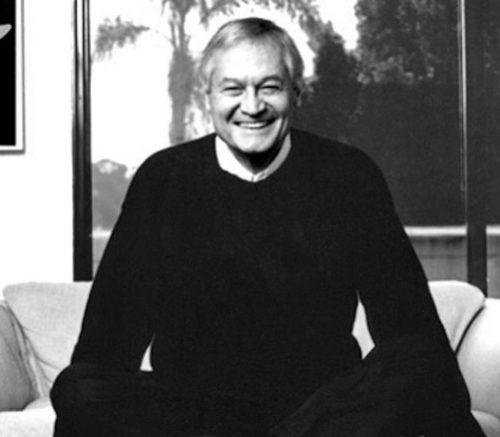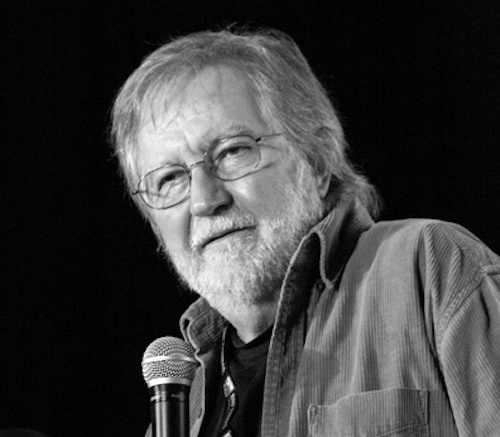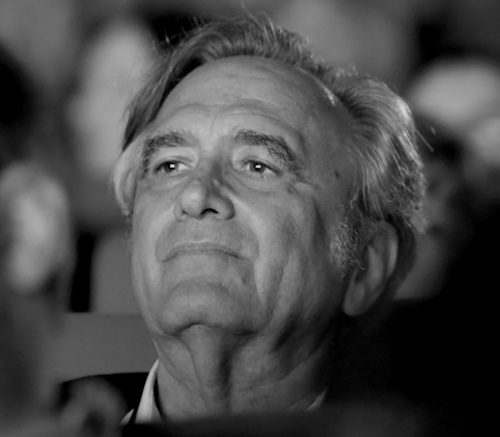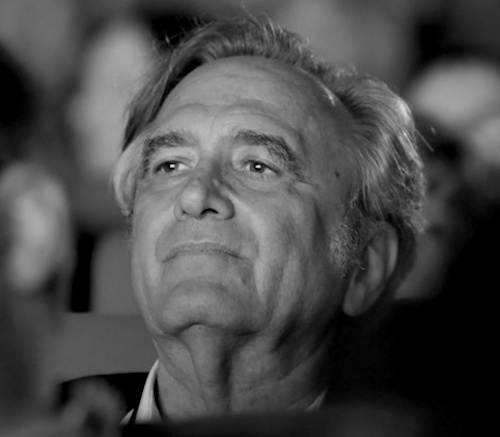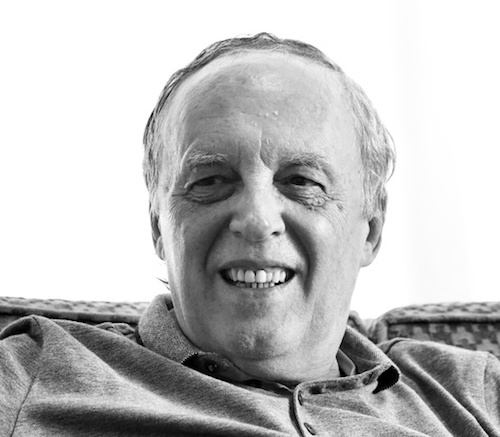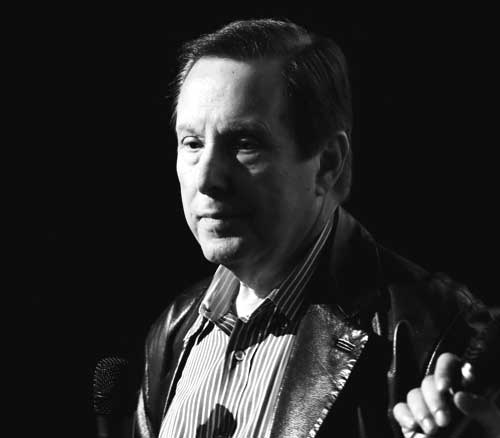 Welcome to the
Strasbourg European
Fantastic Film
Festival website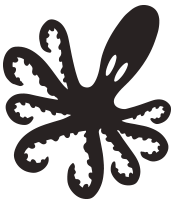 The Strasbourg European Fantastic Film Festival is a major French platform for fantastic cinema, and one of Europe's most comprehensive genre events. The Festival's main focus is on new productions of international fantastic films, but also included are sections for thrillers, noir films and black comedies, and for video games and virtual-reality cinema. The Festival also hosts multiple film revivals, a sign of its firm commitment to cinema heritage.
As an affiliated member of the European Fantastic Film Festivals Federation (EFFFF), Strasbourg is unique in France in organising the Silver Méliès competition for European films. Winners of this award automatically compete for the coveted Golden Méliès, which is presented every year at a designated EFFFF festival. Learn how this works at www.melies.org.
Strasbourg's eclectic programming of independent, studio, auteur and niche cinema, plus its broad range of side events, draws large and varied audiences each year. In 2016, overall attendance reached 27 000 and the festival showed a total of 64 features and 27 short films, from 22 countries. (See sections and awards).
Annual side-events include: master classes with outstanding directors and industry experts, museum happenings, conferences, workshops, exhibits, zombie walks, and a fantastic village with activities for all ages. The Festival's open-air screenings draw 4 000 fans each year and Strasbourg also hosts a number of innovative and fun film events, such as 2016's projection of Jaws at the city's Art Nouveau municipal bathhouse pool, complete with floating armchairs.
In 2012, the Festival organisers introduced a complementary strand at the city's digital arts centre with the focus on video games, digital creation and virtual-reality experiences. Highlights are the Indie Game Contest for independent video-game developers; installations by digital creators from our artist-in-residency programme; and a VR film corner, showcasing the latest trends in the 360° world of virtual-reality cinema.
There's something for everyone at this convivial festival, bringing together cinephiles, geeks, fan boys and girls and traditionalists, for ten celebratory days of cinematic discovery in one of the most beautiful and cinephile cities in France.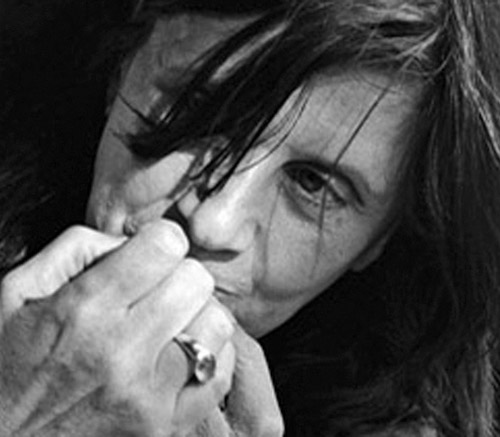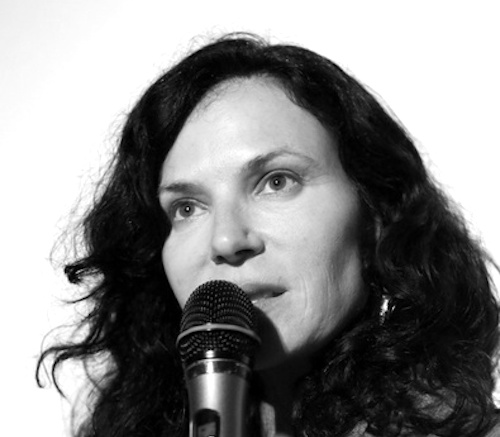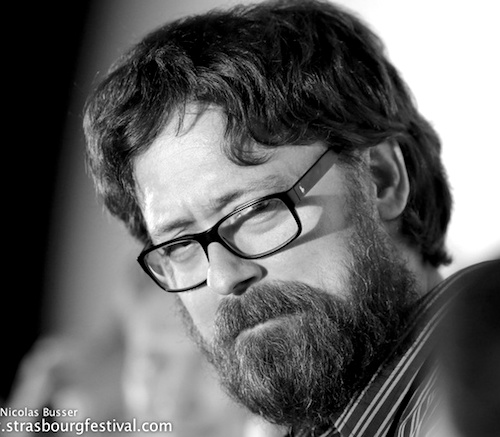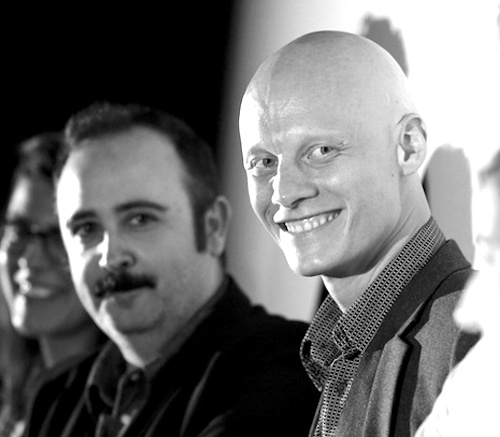 Carlos Areces & Tomas Lemarquis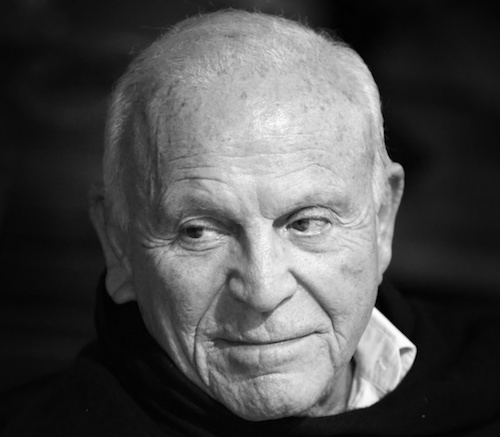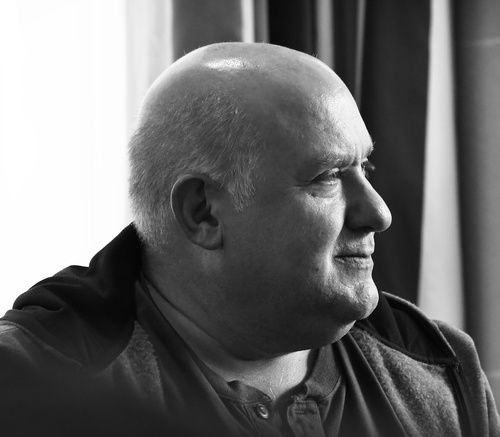 Daniel Cohen
Artistic director, partnerships, feature and short-film programmer
daniel.cohen@strasbourgfestival.com
Consuelo Holtzer
Deputy artistic director, feature-film programmer, master class
consuelo.holtzer@strasbourgfestival.com
Lucie Tornicelli
Communications officer
com@strasbourgfestival.com
Théo Arbogast
Head of the video-game section
theo.arbogast@strasbourgfestival.com
Alain Chevalier
Volunteer staff co-ordinator
alain.chevalier@strasbourgfestival.com
Jean-François Gaye / Lucie Mottier
Press agents
jfg@darkstar.fr / lucie@darkstar.fr

Les Films
du Spectre
Head office
9, rue du vieil-hôpital
67000 strasbourg
+339 52 83 73 88
www.strasbourgfestival.com
daniel.cohen@strasbourgfestival.com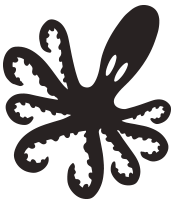 Le Star St-Exupéry
18, rue du 22 Novembre
67000 STRASBOURG
03 88 32 44 97
Le Star
27, rue du Jeu des Enfants
67000 STRASBOURG
03 88 22 33 95
Le Vox
17, rue des Francs-Bourgeois
67000 STRASBOURG
03 88 75 50 21
UGC Ciné Cité
25, avenue du Rhin
67000 STRASBOURG
03 90 41 26 50
Shadok
Fabrique du numérique
25, Presqu'île André Malraux
67100 STRASBOURG
03 68 98 70 35
Le Village
Fantastique
Place St. Thomas
67000 STRASBOURG
Le CAUE
du Bas Rhin
5, rue Hannong
67000 STRASBOURG