It's open-air cinema time again. Spectre Films, meaning the Festival organisers, invites you to chill with a summer film, with games, drinks and food trucks for all.
For this summer's season, the theme is "slow life", both on and off screen. The characters in the films chosen find the norms of daily life stifling, a life in which they don't fit in. All seize the opportunity of a transition period in their lives to take a flying leap into a new existence that will bring them inner peace.
We invite viewers to do the same. Leave the lazy summer life behind you every Friday and prep yourself for an immersive cinema experience. DJ sets, drink stands, bowling, board games, concerts and all sorts of fun things await.
The films are for everyone; there's no entrance charge and the magic evening kicks off at 6pm, with food trucks on site. There's even a space for smokers.
Follow Facebook for more info :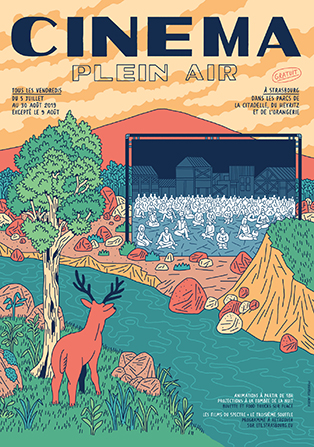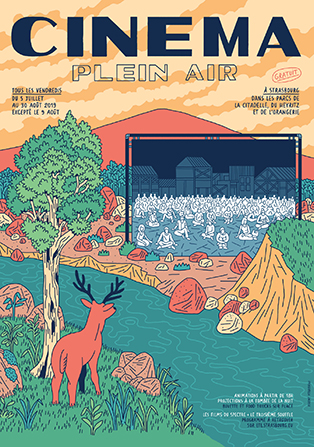 ---
Discover the programming of our evenings
Friday, July 5th: at Citadelle Park, Soylent Green, by Robert Fleischer
Friday, July 12t: at the Orangerie: Happy Alexandre
Friday, July 19th: Heyritz Park, Comme un avoin
Friday, July 26th: The Darjeeling Express
Friday, August 2nd: at the Orangerie, The Graduate, by Mike Nichols
Friday, August 16th: Into the Wild de Sean Penn
Friday, August 23rd: the Orangerie: jolie fermière, by Charles Walters
Friday, August 30th: Heyritz Park, Microcosmos,