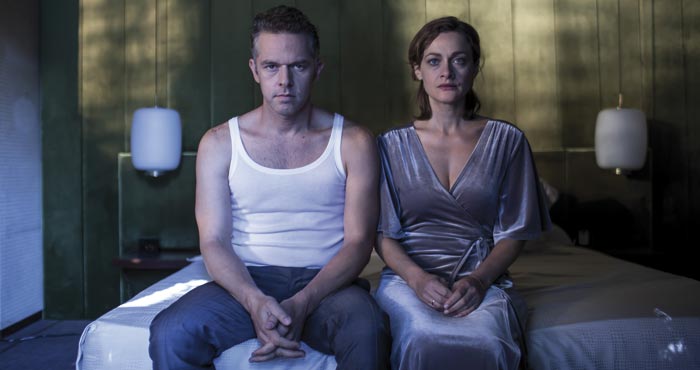 Love Me Not opens to reveal two opposite worlds. A wealthy couple, cold and collected, welcome a modest young woman in turmoil to their beautiful villa to act as a surrogate mother. But the three are quickly linked together by obscure interests.
In this story-within-a-story, one surprise follows another. Under the scorching Greek sun, the depiction of social interaction gives way to a neo-noir postulate that gradually reveals a surrealistic bent.
With a key character introduced in the last third of the film, Alexandros Avranas confirms his penchant for the disturbing and the perverse. Following in the footsteps of Lanthimos, he's shown himself to be yet another Greek filmmaker with a cold and distanced approach to genre cinema.
Info
Country: Greece, France
Year: 2017
Duration: 1hr 42
Version: Greek, with English and French subtitles
Rating: 16+
Cast & Credits
Director: Alexandros Avranas
Producers: Christos V. Konstantakopoulos, Kristina Larsen, Alexandros Avranas
Scenario: Alexandros Avranas, Kostas Peroulis
Cinematographer: David Pimm
Editor: Christos Giannakopoulos
Music: Sian Bolland
Cast: Eleni Roussinou, Chistos Loulis