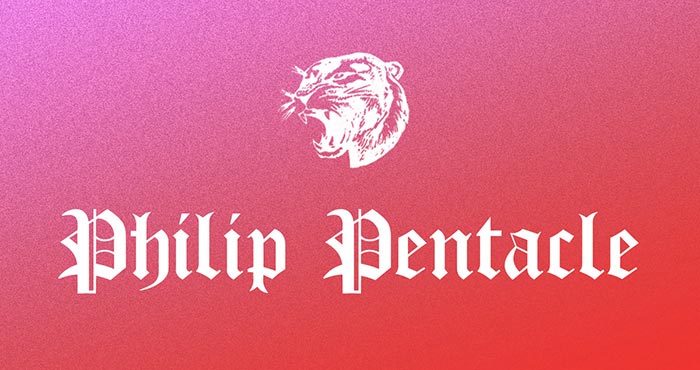 A product of a union between a goat and a synthesiser, Philip Pentacle surfs on a retro wave, blending in his music influences ranging from the fruitiest synth-pop to occult rock, which will definitely make some people think of the animal masks and bloodbaths in the cult independent game Hotline Miami. An ideal live event to inaugurate the Festival's video games section.
Having shaken up several Strasbourg concert halls, Philip Pentacle brought out his first EP, Tigre, in March 2019. He will be accompanied by his drummer, who will provide the soft sounds on stage typical of 1980s drum machines. Don your fluorescent jogging gear, your hairbands or your best flowery shirts.
Mullet haircuts permitted!
Before the live show, Fred Traverso of Longevity Music School will perform an 80's movies DJ set 
Saturday September 14th at 9pm 
Free
At the Shadok