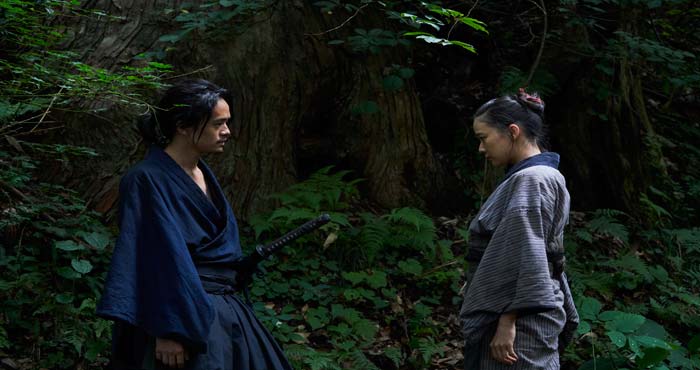 Japan in 19th century turmoil. A ronin teaches the art of swordsmanship to a young farmer, under the disapproving eyes of the latter's sister. The arrival of a master swordsman and a band of blood-thirsty outlaws will seal the young trio's fate
Killing is not only one of Shinya Tsukamoto's best features yet, it's also one of the most beautiful samurai films around. A flagship of Japanese cinema, the chanbara (an onomatopoeia for the sound of a sword slashing flesh) obeys extremely precise codes. But Tsukamoto shatters them to pieces as this sensitive but cruel tale unfolds. A mature work by the most punk of Japanese directors.
Info
Country: Japan
Year: 2018
Duration: 1hr 20
Version: Japanese, with English and French subtitles
Cast & Credits
Director: Shinya Tsukamoto
Producer: Shinya Tsukamoto
Screenplay: Shinya Tsukamoto
Cinematographer: Shinya Tsukamoto
Editing: Shinya Tsukamoto
Cast: Shinya Tsukamoto, Yu Aoi, Sosuke Ikematsu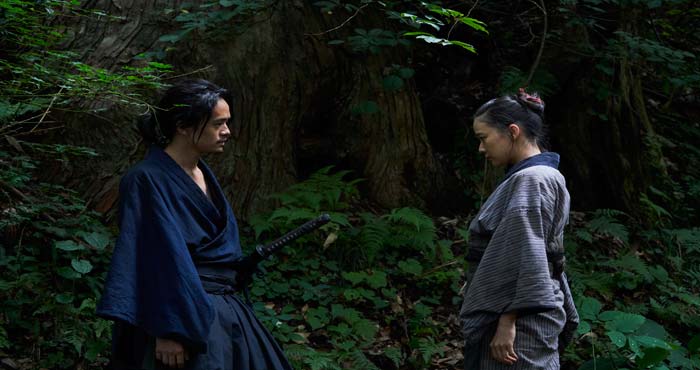 Japon, en pleine tourmente du XIXe siècle. Un rônin enseigne l'art du sabre à un jeune fermier sous l'œil réprobateur de la sœur de ce dernier. L'arrivée d'un bretteur hors pair et d'une bande de sanguinaires hors-la-loi va sceller le destin du jeune trio.
Killing n'est pas seulement l'un des meilleurs longs-métrages de Shinya Tsukamoto, mais c'est aussi l'un des plus beaux films de sabre. Genre phare du cinéma japonais, le chanbara (mot issu de la contraction d'onomatopées désignant le bruit de la lame tranchant la chair) répond à des codes extrêmement précis. Tsukamoto, lui, les explose au fur et à mesure du dénouement de cette fable aussi sensible que cruelle. L'œuvre de maturité du plus punk des réalisateurs japonais.
Infos
Pays : Japon
Année : 2018
Durée : 1h20
Version : Japonais, sous-titré en anglais et français
Cast & Credits
Réalisation : Shinya Tsukamoto
Production : Shinya Tsukamoto
Scénario : Shinya Tsukamoto
Photographie : Shinya Tsukamoto
Montage : Shinya Tsukamoto
Interprétation : Shinya Tsukamoto, Yu Aoi, Sosuke Ikematsu