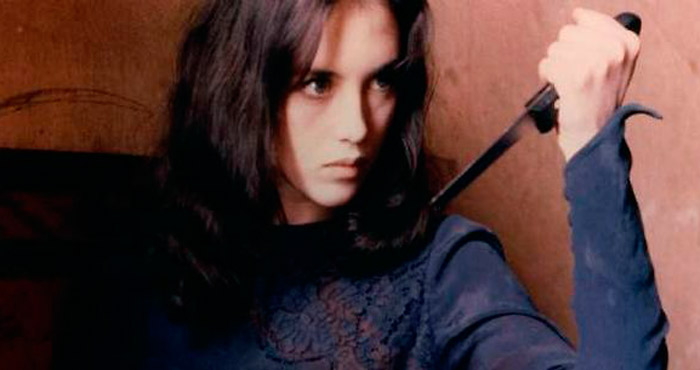 WOMEN AND FANTASTIC CINEMA

Saturday 15 September
From 4 p.m. to 6 p.m. at the Vox
On the occasion of this year's retrospective, Chromosomes XX, fêting women's creativity in genre films, we've invited two genre specialists to share their insights with us on the topic.
Mélanie Boissonneau's presentation, "The Essential DNA of French Horror Cinema", will zoom in on the "final girl" and the "scream queen", two archetypal characters essential to horror films. She'll examine how French horror cinema constantly renews itself through its portrayals of them. Besides the retro-selections, she'll also discuss Pascal Laugier's films.
Yola Le Caïnec, in "Women in Fantastic Film: Masters or Slaves in the Erotic Game?", will explore the point of view of women in the retro-selection, focusing on how female characters look for ways to become masters of their desires, rather than sexualised objects of male fantasy. Sounds all wild and spicy, doesn't it?
Both of our conference speakers teach cinema studies: Yola Le Caïnec in Rennes and Mélanie Boissonneau at the New Sorbonne University.
Free