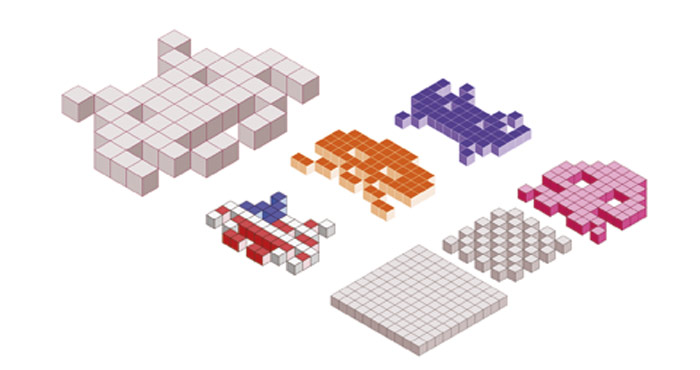 Espace vidéoludique - From 16th to 25th sept. 2016 at the Shadok
The retrogaming area of the video game section will offer you the chance to get familiar with the world of pixels. Whether on a video arcade machine or a console (probably both at the same time), you can try your hand at the variety of gaming experiences available. Machines that form part of the video game heritage will be there for anyone to play.
The Bat'cade video arcade machines will enable visitors to (re)discover arcade classics such as Street Fighter, Dragon Blaze and others, and relive the thrills of the 1990s amusement arcades. Strasbourg's Little Tokyo store will o er a selection of consoles from all generations, such as the Nes, the MegaDrive and the Neo Geo, which will be connected via cathode-ray tube screens.
Splatoon Tournament
Nintendo League presents new Nintendo games on Wii U. There will also be a Splatoon tournament.
24th and 25th sept. à 2 p.m. at the Shadok.