Every Thursday night, join us in Strasbourg's summer of fun activities … festivities and movies in the balmy open air.
There'll be plenty of pre-movie treats and things to do – bowling, boules, aperitifs, DJ-sets, games, workshops and shows galore to name but a few.
Then at nightfall we invite you to stretch out on the soft grass and take in the movie under the starry sky.
These magic evenings will kick off at 6pm with food trucks on hand.
Every Thursday from July, 5th to September, 1st
In the Citadelle, Orangerie and Heyritz parks in Strasbourg
Films for all publics and free of charge
Space for smokers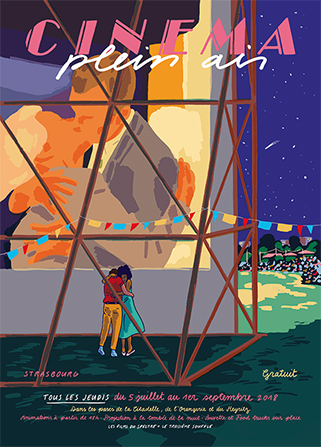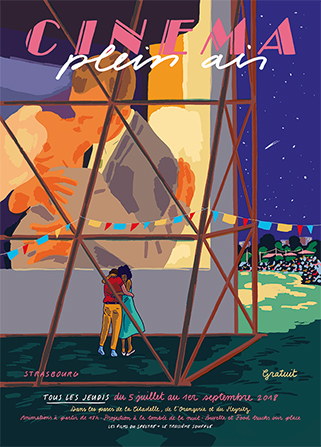 ---
Discover the programming of our evenings
Thursday, July 5th at the Heyritz park: Singing In The Rain by Gene Kelly and Stanley Donen
Thursday, July 12th at the Orangerie park: The Vikings by Richard Fleischer
Thursday, July 19th at the Citadelle park: The Rendez-Vous of Déjà-Vu by Antonin Peretjako
Thursday, July 26th at the Heyritz park: The Young Girls of Rochefort by Jacques Demy
Thursday, August 2nd at the Orangerie park: Vertigo by Alfred Hitchcock
Thursday, August 9th at the Citadelle park: For a Few Dollars More by Sergio Leone
Thursday, August 16th at the Heyritz park: The Life Aquatic with Steve Zissou by Wes Anderson
Thursday, August 23rd at the Orangerie park: Do the Right Thing by Spike Lee
Thursday, August 30th at the Citadelle park: French Fried Vacation by Patrice Leconte
Saturday, September 1st at the Heyritz park: The Party by Blake Edwards