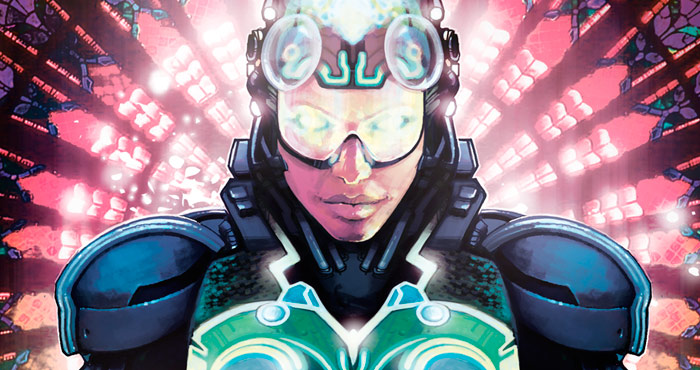 The Festival kicks off in less than a week! If you didn't see the first wave of films that were announced, check them out under Festival 2017. Here are the new films that were recently added.
The international competition for fantastic films includes: Animals (Germany, Switzerland) from Greg Zglinkski, where imagination and reality merge; a slow, but sure build up of fear and anxiety is sure to flip you out in Seth A Smith's The Crescent (Canada); Liam Gavin's A Dark Song (Ireland) is about fragile but powerful medium's attempt to help a woman contact the spirit world; Dave Made a Maze (USA), from Bill Waterson, is about a cardboard, but deadly labyrinth where people are trapped inside; South Korean sci-fi, A Day, from Cho Sun-ho, focuses on a time loop; Earth and Light, from Renné França, is a post-apocalyptic, fantastic film from Brazil; and Joachim Trier's first genre film, Thelma (Norway) is a supernatural thriller.
Crossovers competition: Most Beautiful Island (US-Spain) a horror-thriller from Spanish director and actress Ana Asensio, takes a stab as migrant policy in America; A Prayer Before Dawn (France-UK) from Jean-Stéphane Sauvaire, recounts the fall of English boxer Billy Moore, imprisoned in Thailand on a drug charge; and the The Villainess from Jung Byung-gil is a hi-octane South Korean action thriller
Midnight Movies: Sébastian Landry and Laurence Baz Morais explode the screen with Game of Death (Canada-USA-France); Joe Lynch's Mayhem (USA) portrays infected people to denounce the mentalities of corporatism; and from the Netherlands, Steffen Haars and Flip van der Kuil of New Kids Turbo and Nitro fame, bring us the over-the-top Ron Goosens, Low Budget Stuntman.
Special Screenings: the documentary 78/52 (USA), is Alexandre O. Philippe's meticulous study of the cinema game-changing shower scene in Psycho; George A. Romero for President, is a documentary filmed in Strasbourg by the late Jean-Jacques Bernard, when Romero was jury president in 2011; and for the young folks, this section presents a cinema adaptation of the comic book Zombillénium, by Arthur de Pins and Alexis Ducord.
As for the guests, Dutch enfant terrible Dick Maas will be in the whereabouts for our opening week-end, with a double-bill of Amsterdamned and The Lift, and to present his latest film Prey, about a man-eating lion on the loose in Amsterdam. Yikes!
Other directors who'll be on hand to present their films and hold Q and As are: Justin Benson and Aaron Moorhead – The Endless; Liam Gavin – A Dark Song; Bill Watterson – Dave Made a Maze; Rupert Jones – Kaleidoscope, Hélène Cattet and Bruno Forzani – Let the Cadavers Tan; Simon Rumley – Fashionista, Ryan Prows – Lowlife, Alexandre O. Philippe – 78/52; and Arthur de Pins and Alexis Ducord – Zombillénium).
Actors to be present are Philipp Hochmair – Animals – Toby Jones – Kaleidoscope and Danny Morgan – Double Date.
The jury composition are as follows: directors Vincent Lannoo, Joyce Nashawati and Billy O'Brien, whose I Am Not a Serial Killer won the Silver Méliès last year, will sit on the Fantastic Film Jury. Mike Hostench, co-director of the Sitges Fantastic Film Festival, Estelle Nothoff, film director, and SFX specialist David Scherer will judge the Crossovers. And the short-film winners prizes will be determined by film producer Fédéric Burgun, cinema accessories specialist Michaël Gojon-dit-Martin and Michel Woch from the Bureau d'accueil des tournages Grand Est.
Tickety toc, the Festival kick-off is near.