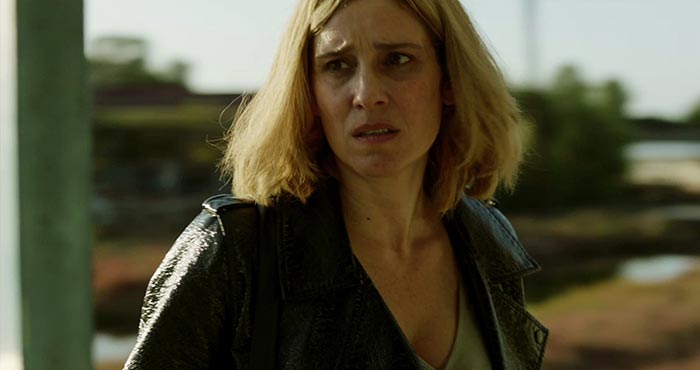 THE MIRACLE OF THE SARGASSO SEA
O THÁVMA TIS THÁLASSAS TON SARGASSÓN

The Sargasso Sea is a symbol, that of the migration of Greek eels to the other end of the Atlantic. Two women also dream of escaping from their drab daily lives in a small town in Greece, far from Athens. The first, a local police chief, seeks refuge in alcohol, while the second lives under the yoke of her unhinged brother. A violent death brings these two broken lives together. Syllas Tzoumerkas has directed an unsettling and atmospheric neo-noir whose two inspired actresses carry the film. In an absurd and tragic setting bordering on the supernatural, Tzoumerkas continues the revival of a specific form of Greek cinema.
Monday, 16 September, 3:45pm at the St Ex
Thursday, 19 September, 10:15pm at the UGC
Sunday, 22 September, 11:00am at the UGC
Info
Country: Greece, Germany
Year: 2019
Runtime: 2hr01
Version: in Greek subtitled in Eng. and Fr.
Rating: 12+
Cast & Credits
Director: Syllas Tzoumerkas
Producer: Maria Drandaki
Scenario: Tzoumerkas, Youla Boudali
Cast: Angeliki Papoulia, Youla Boudali, Christos Passalis