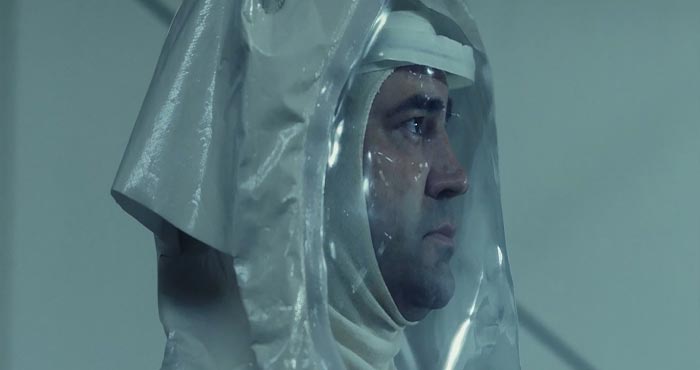 THE MAN WHO KILLED HITLER AND THEN THE BIGFOOT

Bigfoot follows a legendary war veteran, Calvin Barr, who assassinated Hitler and now lives a peaceful life in New England. Decades later, he is asked to hunt down the equally legendary Bigfoot, a wild creature who's carrying a deadly virus that could destroy mankind.
Bigfoot is a hero film that differentiates itself from the over-skilled, over-beefed action man out to save the world. Based on a North-American folklore, it portrays Barr as fearless and bold, but also as a thoughtful nature lover with respect for his prey. The beauty of the Canadian wild, a contemplative protagonist and dazzling combat scenes conspire to make this debut feature a gentle hero film of the third kind.
Info
Country: USA
Year: 2018
Runtime: 1hr38
Version: in English, subtitled in French
Cast & Credits
Director: Robert D. Krzykowski
Producers: Patrick Ewald, Lucky McKee, Shaked Berenson
Scenario: Robert D. Krzykowski
Cinematography: Alex Vendler
Editor: Aidan Stanford
Music: Joe Kraemer
Actors: Sam Elliott, Aidan Turner, Caitlin FitzGerald