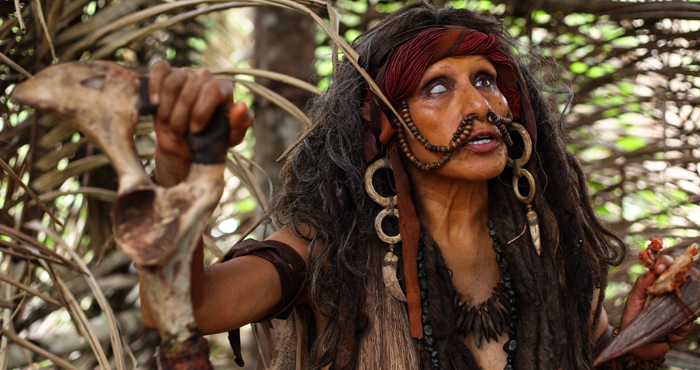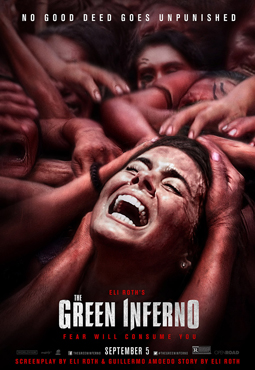 World Sales: Wild Side Films
A group of student activists from New York travel to Peru to block an oil company, which is about to wipe out an indigenous tribe through deforestation. On the way home, their plane crashes in the Amazonian jungle. The survivors must confront many dangers, above all a tribe of cannibals.
Eli Roth pays tribute to the Italian 70s and 80s cannibal films, in particular Ruggero Deodato's Cannibal Holocaust. After Roth's Hostel films, he once again casts a critical and ironic eye on Western society and its humanitarian "good consciousness" in this horror film well-endowed with gore.
Friday, September 18th, 12:00pm at the Star St-Ex
Infos
Country: USA
Year: 2015
Duration: 1hr 40
Version: English, with French subtitles
Rating: 12+
Cast & Credits
Director: Eli Roth
Producers: Miguel Asensio, Nicolas Lopez
Screenplay: Guillermo Amoedo, Eli Roth
Cinematography: Antonio Quercia
Editing: Ernesto Diaz, Espinoza
Music: Manuel Riveiro
Cast: Lorenza Izzy, Ariel Levy, Aaron Burns