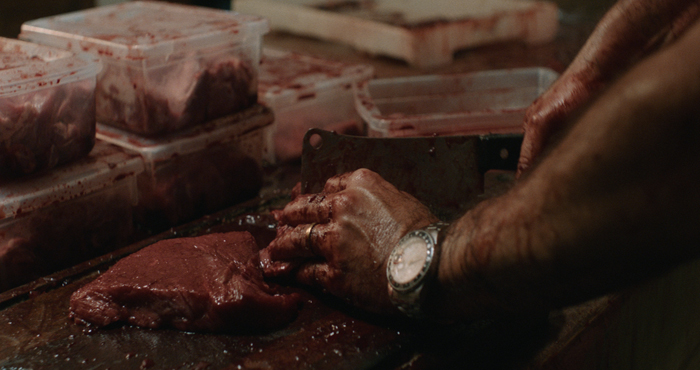 Otavio and Gilda, a wealthy Brazilian couple, carry out cannibalistic acts on men they employ. They are members of the Cannibal Club, a group of rich and powerful individuals who go against the laws of nature. However, on the day when Gilda happens to discover the secret of the leader of their small coterie, her safety is severely put to the test.
Under the guise of an expertly crafted thriller and a horrific farce driven by grotesque characters, The Cannibal Club launches a potent assault on the privileges and impunity of the mighty, depicting a Brazilian society blighted by class divisions and wealth disparity.
Once again, a horror movie is skilfully used as a vehicle for forceful political ideas.
Info
Country: Brazil
Year: 2018
Duration: 1hr 21
Version: Portuguese, with English and French subtitles
Rating: 16+
Cast & Credits
Director: Guto Parente
Producer: Ticiana Augusto Lima
Scenario: Guto Parente
Cinematographer: Lucas Barbi
Editor: Luiz Pretti, Ricardo Pretti
Music: Fernando Catatau
Cast: Ana Luiza Rios, Tavinho Teixeira, Ze Maria