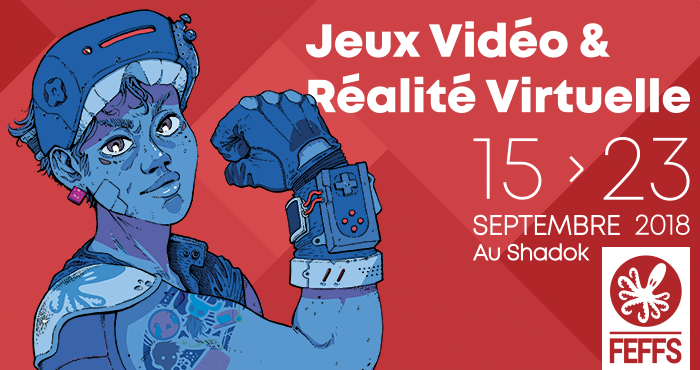 THE PROGRAM OF THE VIDEO GAME AND VIRTUAL REALITY SECTION ANNOUNCED !

In partnership with the Shadok, the video games and virtual reality section is offering festival-goers the opportunity to celebrate the digital cultures!
The programme includes the 6th Indie Game Contest, an international competition for independent video games; conferences; an exhibition from the Festival's artist-in-residence; a concert; retrogaming; a nocturnal "survival horror" event; and an international selection of virtual-reality films.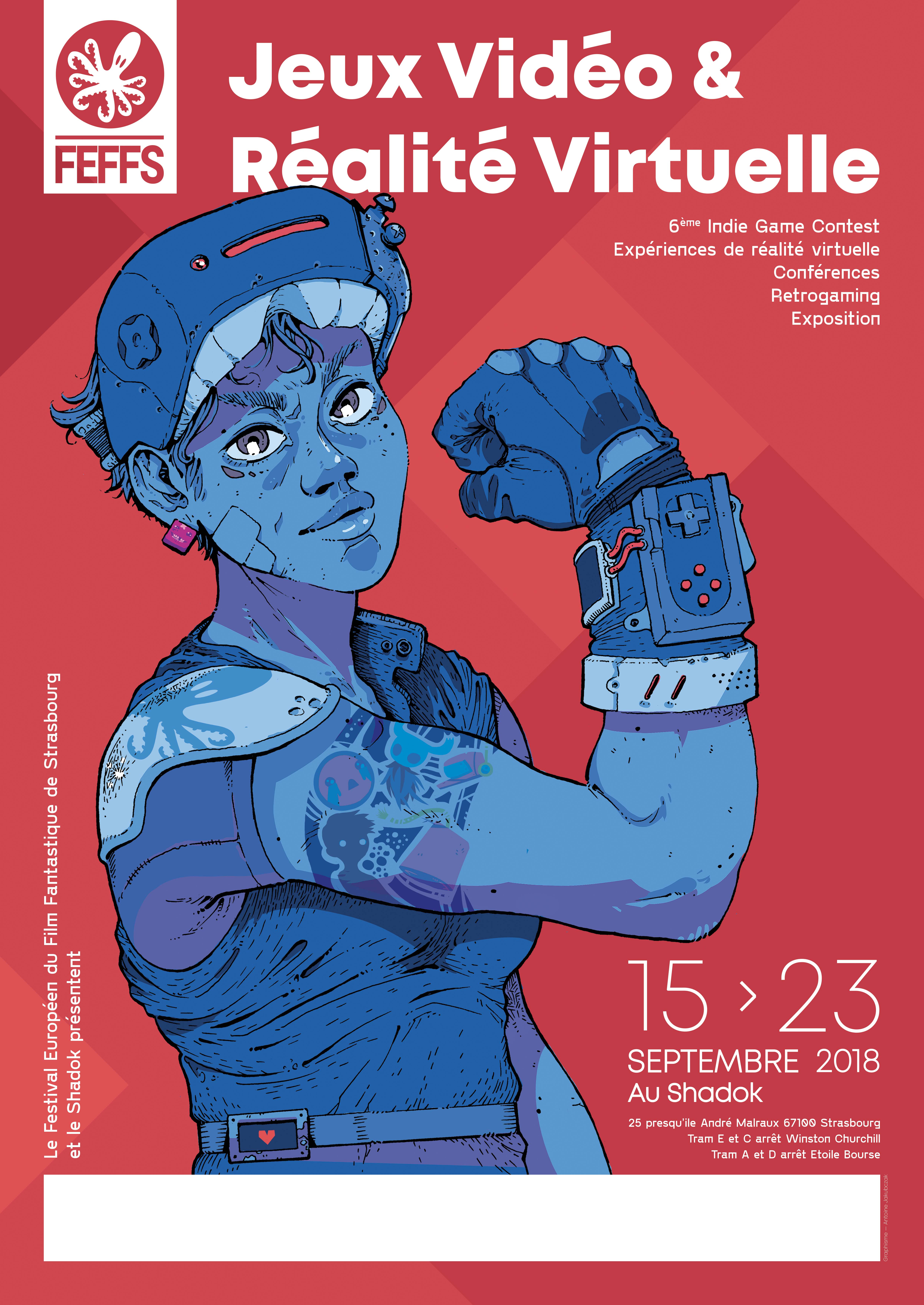 INDIE GAME CONTEST – At the heart of the Festival's video games and virtual reality section, the 6th Indie Game Contest sets out to highlight video game creativity in its purest form. The finalist games of this international competition for independent video games will be publicly accessible throughout the Festival period. As every year, one of them will receive the Octopix, awarded by a jury made up of Doc Géraud (YouTuber and former games designer for Ubisoft), Matthieu "Boulapoire" Hurel (sourcing wizard for Plug in Digital and Playdius, former Gamekult journalist), Sophie "Force Rose" Krupa (journalist on JV le Mag and chronicler for the podcast ZQSD) and Bounthavy Suvilay (author of the work IndieGames).
RETROGAMING – A selection of retro games, in line with the "women in fantastic films" theme of this 11th edition of the Festival, will enable visitors to (re)discover standout women in the history of video games.
VR FILM CORNER – Having been committed for several years to the dissemination of virtual reality works, the Festival will be offering a new international selection of VR films. As every year, this selection of original immersive works will enable the public to discover the extent of the creativity of VR productions, the narrative modes of which are turning traditional cinema on its head. Festival-goers will have open access to these works throughout the Festival period.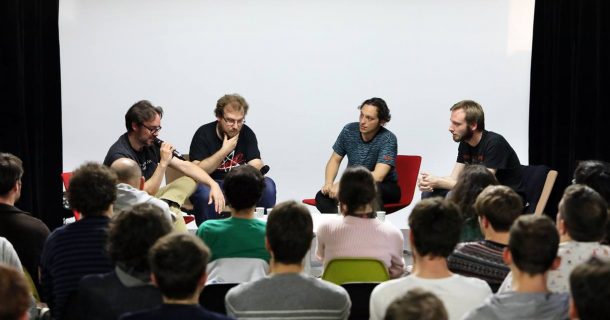 Virtual worlds: from MMORPG to VR – Guest speakers: Yann Minh and Patrick Schmoll – Sunday, 16 September 2018.
The virtual and alternative worlds are proliferating in increasingly varied forms. From the online video game to the emergence of virtual reality, cyberspace is changing our imaginations and identities. Two explorers of these new worlds will be present to speak about them: Yann Minh (digital artist and father of cyberculture in France) will be accompanied by Patrick Schmoll (an anthropologist who has worked on online communities).
Manga and video games: two media intertwined – Guest speakers: Bounthavy Suvilay, Alt236 and Rufio – Wednesday 19 September 2018.
Manga, and by extension Japanese animation, is intertwined with video games. From adaptations to the adoption of motifs, the release in January of Dragon Ball FighterZ drew attention again to this short history of influences. What is it that links these media together? Three guest speakers: Rufio (YouTuber and member of the NESblog), Bounthavy Suvilay and Alt236 (passionate pop culture YouTuber) will be present to discuss this.
Independent video games: war of the consoles? – Guest speakers: Nicolas Turcev, Thomas Altenburger, Oscar Barda – Friday 21 September.
For around ten years, the top designers have been vying with one another to popularise their small games. For example, Super Meat Boy, Stardew Valley and Undertale have found their way onto the home consoles of a new audience. Recently, the Nintendo Switch has become the new standard-bearer of the independent game. Present to talk about this will be Nicolas Turcev (journalist and author for Third Edition), Thomas Altenburger (co-founder of the Flying Oak studio) and Oscar Barda (curator of the platform Blacknut and game designer for Them Games).
Concert: Elevn – Saturday 15 September, 21h.
In order to inaugurate the video games and virtual reality section, a concert by the band Elevn will bring together synthwave and horror fans. With just a bass and a computer, the two musicians produce a saturated electro sound, reminiscent of genre cinema and video game sounds.
Nocturnal "survival horror" event – Friday 21 September, 21h-3h.
Horror comes to the Shadok for a special nocturnal horror video games event. The programme includes big-screen horror games, virtual reality horror games, cosplays and a very special atmosphere.
Art exhibition – Yann Minh
In collaboration with the Shadok, the Festival will be hosting the digital artist Yann Minh this year as its resident artist, together with an exhibition. In a career spanning nearly forty years, he has become one of the figureheads of French cyberculture française, dealing with such issues as transhumanism, our digital identities and information channels. He will begin his residency at the Shadok in early September and exhibit his works throughout the Festival period.
More information is coming your way so stay tuned in on:
Facebook: @Festival.europeen.film.fantastique.Strasbourg
Twitter: @FantasticStras
Instagram: @Fantasticstras
#FEFFS2018