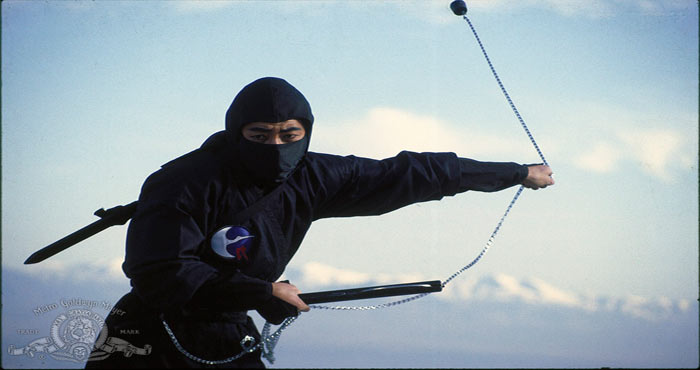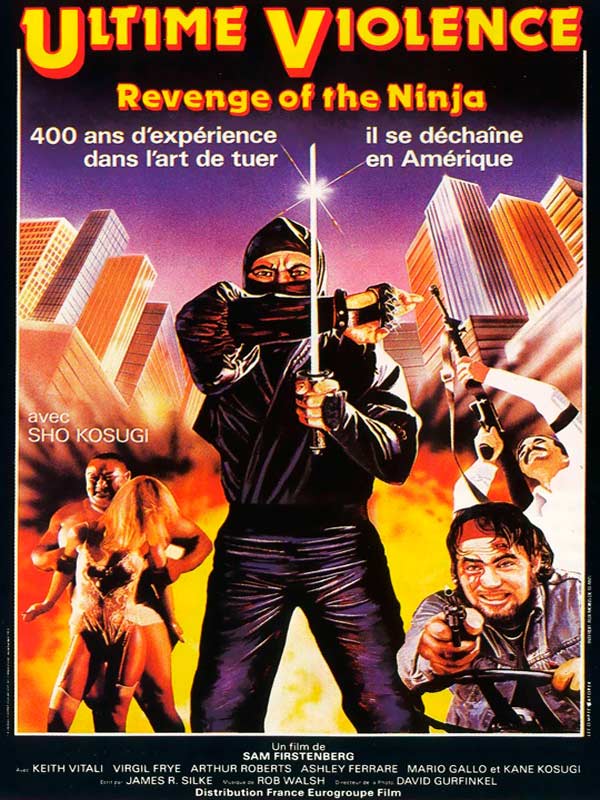 To finish off the 2018 season of Freak-Out Friday in style, get ready for a wild evening of Z films so bad they defy all logic of film making: legendarily bad actors, monumentally incompetent continuity editing, dubbing so bad that it morphs drama into comedy – in short best of the Zs, so cherished by cinephiles with a sense of humour the world over.
Expect the usual suspects: Ninjas, Cannon and low-grade Italian exploitations films– and that's exactly what you'll get at our dynamite, double-bill of dubbed Cannon ninjas and an Italian post-Apocalypse.
Ninja 2: Ultime Violence – 1983
After their family has been wiped out by Ninjas, Cho and son Kane leave for the United States to start a new life. They open a doll shop there, but discover that a friend has betrayed them by stuffing one of the dolls with heroine. They must now prepare for the ultimate battle of a lifetime.
A happy mix of Ninja stuff – black kimonos, shurikens and smoke balls, run through a Z-film filter.
Info
Country: USA
Year: 1983
Runtime: 1hr30
Version: in French
Cast & Credits
Director: Sam Firstenberg
Screenplay: James R. Silke
Producers: Yoram Globus & Menahem Golan
Music: W. Michael Lewis
Cinematography: David Gurfinkel
Editing: Mark Helfrich
Actors: Shô Kosugi, Keith Vitali, Kane Kosugi