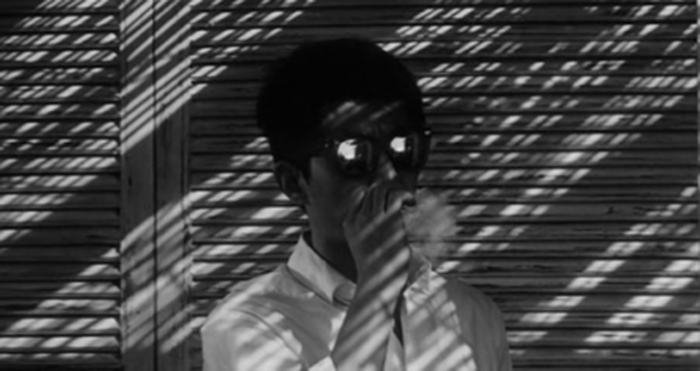 Is the line between Reality and Apocalyptic films growing ever thinner by the day? Blackening your thoughts? Then cheer yourself up with a therapeutic dose of 5 masterful Asian crime films, covering the grisliest of murders, elusive serial killers, demons and shamanic rituals, plus  … more grisly murders.
High and Low – Akira Kurosawa, 1963, Japan
The police are called in when a wealthy industrialist's son is kidnapped by a murderer. High and Low is an amalgam of an ingenious police procedural film, class-division attitudes, and pure horror, as the camera follows a killer's nocturnal wanderings through Tokyo's heroin-infested brothels. With Kurosawa's fetish actor, the great Toshiro Mifune, High and Low is a loose adaptation of Ed McBain's noir detective novel, King's Ransom.
Black Coal, Thin Ice – Yi'nan Diao, 2014, China
Amputated body parts turn up in shipments of coal. Detective Zhang corners a suspect in a punk hair salon, but Zhang's partner is killed in the operation. Zhang resigns, the years pass, and the former top cop is now a drunken security guard. But in the dead of an eerily beautiful winter, he once again pursues the killer. A more than worthy tribute to Hollywood noir, the uncensored version shown outside China won the Golden Bear for best picture at the Berlinale in 2014.
Memories of Murder – Bong Joon Ho, 2003, South Korea
An unwelcome, but experienced and methodical detective from Seoul assists bumbling small-town police in their investigation of a series of particularly gruesome murders of women. Tensions mount and the investigation turns destructive as the police are manipulated by their own obsessions in a search for an ever-elusive killer. A powerful and emotional crime film, Memories of Murder is as much a study of human failure as it is of criminal pursuit. Based on the true story of South Korea's first serial killer.
The Great Buddha – Huang Hsin-yao, 2017, Taiwan
Black comedy and blacker tragedy, The Great Buddha is the story of Pickle and Belly Button, two engaging snoopers from the dredges of Taiwan's underclass. Using the dashcam footage from a luxury car discarded by Pickle's boss, they track his past whereabouts and get their kicks listening to his raunchy sex escapades. But the videos soon form a more macabre narrative.
A scathing indictment of parochial corruption and judicial injustice through a heart-breaking portrayal of two might-have-been heroes.
The Wailing – Na Hong-jin, 2016, South Korea
Rural horror explodes in an isolated Korean hamlet where supernatural beliefs still linger. A man goes into a fit and stabs his family to death for no apparent reason. Similar murders follow, the killers covered in boils.
The Wailing portrays bungling cops scratching their heads (as usual), but its foray into the demonic and animistic, among other attributes of an arcane world, give this police investigation film an unusual and unsettling texture.