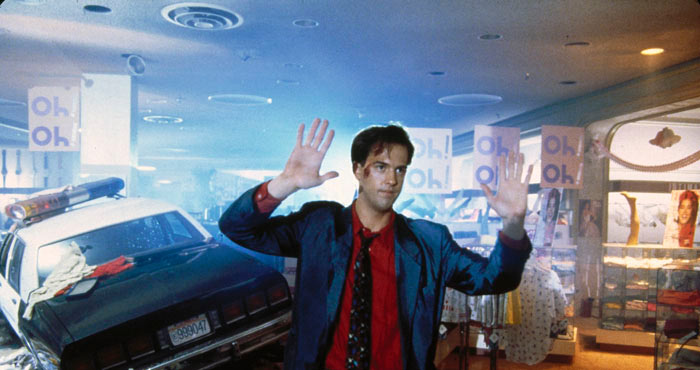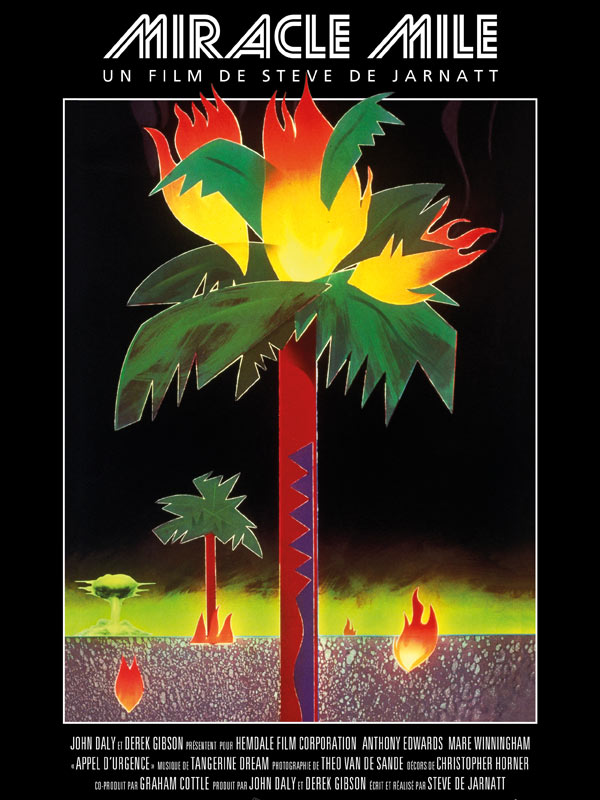 For Harry and Julie, it's love at first sight. The two lovers have a date to meet up in the coffee shop where Julie works, but Harry's alarm does not go off. By the time he arrives, only the usual customers are there. As he tries to reach Julie by phone, he receives a mysterious phone call. A man in a state of panic announces that a catastrophe is about to happen and that the world will be destroyed in 1 hour and 10 minutes.
It's taken 30 years for this atypical film, Jarnate's second and last, to gain the recognition it deserves. Between romantic comedy and anticipatory drama, this pre-apocalyptic film is a breathless precursor to the many films of its kind that will follow and a nightmare from which there is no awakening. The panic and fear felt by the characters turns Miracle Mile into a richly inventive cinema of hysteria, elevated to moments of pure poetry in a deserted Los Angeles by the music of Tangerine Dream.
Info
Country: USA
Year: 1988
Runtime: 1hr27
Version: in Eng. subtitled in Fr.
Age: 12 years and up
Cast & Credits
Director: Steve de Jarnatt
Actors: Anthony Edwards, Mare Winningham, Mykelti Williamson