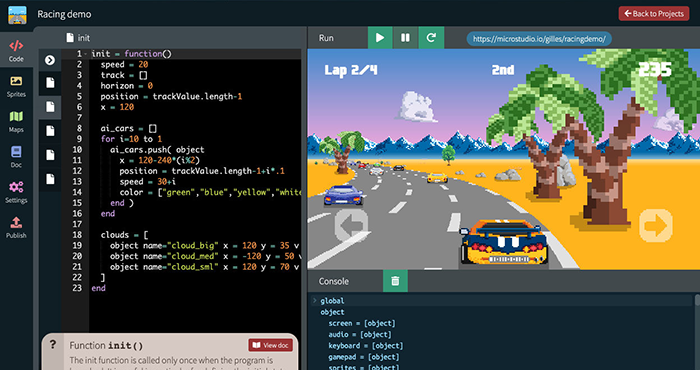 LEARN HOW TO CREATE VIDEO GAMES!

To keep kids busy during lockdown, the Strasbourg studio Neuronality has put together a video-game creation course entirely online, via #StayHome!
You'll learn how to create an entire video game for smartphone/tablet or PC/Mac. You'll learn how to program, draw characters and backgrounds, create animation sequences and export your game to the microStudio environment.
Dates: from Tuesday 14 April to Friday 17April
Please note that the language of the course is French.
Here your daily schedule:
– 10-11am: online presentation on Twitch.
– 11am-12pm plus the afternoon: Questions and answers, assistance and interaction on the Discord server.
Course age group: from 12-years and up. The course is open to all and free of charge. All the necessary tools are available online for free.
At the end of the course, each participant will have created a real video game from A to Z, and one which can be installed on smartphone/tablet or PC/Mac.
From 18 April to 21 April, participants can expand this experience by taking part in an international video-game creation competition: the Ludum Dare 46.
Hardware required: a PC or Mac with Internet connection and a web browser.
How to participate
– On 14 April and the following days at 10am, connect to the microStudio Twitch channel.
– To interact with the group and the trainer, join the microStudio Discord server.
Are you ready?