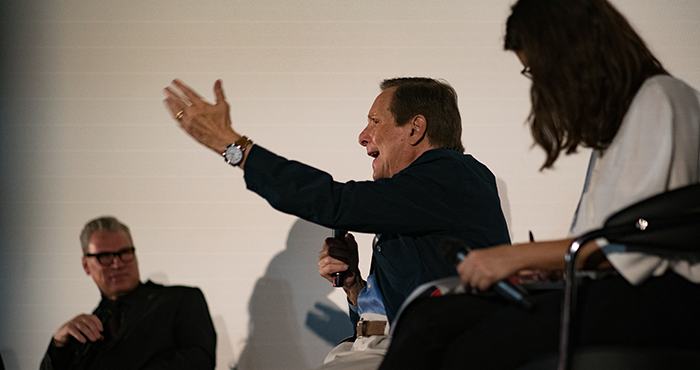 Lockdown puts time on your hands. So why not put it to good use by watching a few of the master classes by the greats of genre cinema from the Festival's past editions. Plus some extra lockdown treats provided by the French cinematheque.
On the occasion of the 40th anniversary of his landmark film, The Texas Chainsaw Massacre, Toby Hooper was the Festival's guest of honor and jury president in 2014. He took questions from French film historian and critic, Jean-Baptiste Thoret.
In 2016, our jury president was William Lustig, director of the cult film Maniac. His master class – moderated by Jean-François Rauger, programming director at the French cinematheque – explored the career of this major figure of American exploitation cinema:
Available here.
The 2017 master class of emblematic New Hollywood director William Friedkin was moderated by British film critic Mark Kermode:
Available here.
And, last but not least, are three standout master classes from the French cinematheque.
Browse through the rest of the Cinematheque 's lockdown treats here.