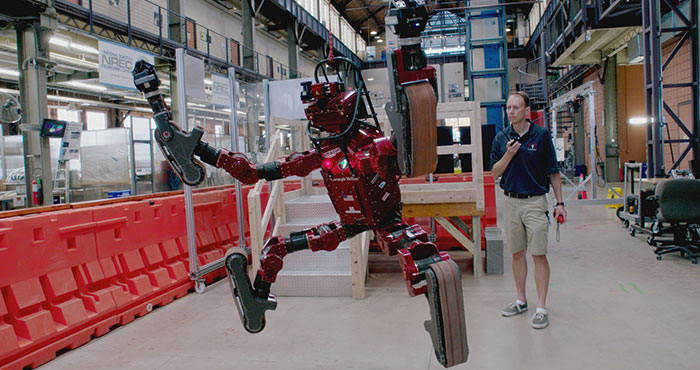 LO AND BEHOLD: REVERIES OF THE CONNECTED WORLD

Werner Herzog does not separate documentary from ction; he exploits his sense of dramatisation to document the real world. This time, he explores the connected world, the invisible web that seems to link everything together. From the beginnings of the Internet to frightening premises worthy of science-fiction scenarios, he roves about and interviews, in his otherworldly voice, not only top specialists, but also anonymous individuals, victims of the excesses of the web.
The title promises us "reverie". Herzog does more than marshal facts: on the basis of a scienti c subject or news item, he has constructed a deeply inspirational metaphysical work.
Monday, September 19th, 10:30pm at the Star St-Exupéry
Wednesday, September 21st, 11:00am at the Star St-Exupéry
Sunday, September 25th, 11:00am at the Star St-Exupéry
Infos
Country: USA
Year: 2015
Duration: 1hr 38min
Version: English, with French subtitles
Cast & Credits
Director: Werner Herzog
Producers: Rupert Maconick, Werner Herzog
Screenplay: Werner Herzog
Cinematography: Peter Zeitlinger
Editing: Marco Capalbo
Music: Mark De Gli Antonio, Sebastian Steinberg
Cast: Conversations with Robert Kahn, Joydeep Biswas, Leonard Kleinrock and many others