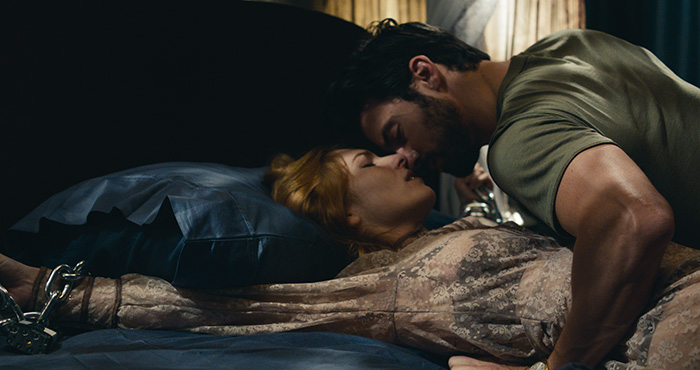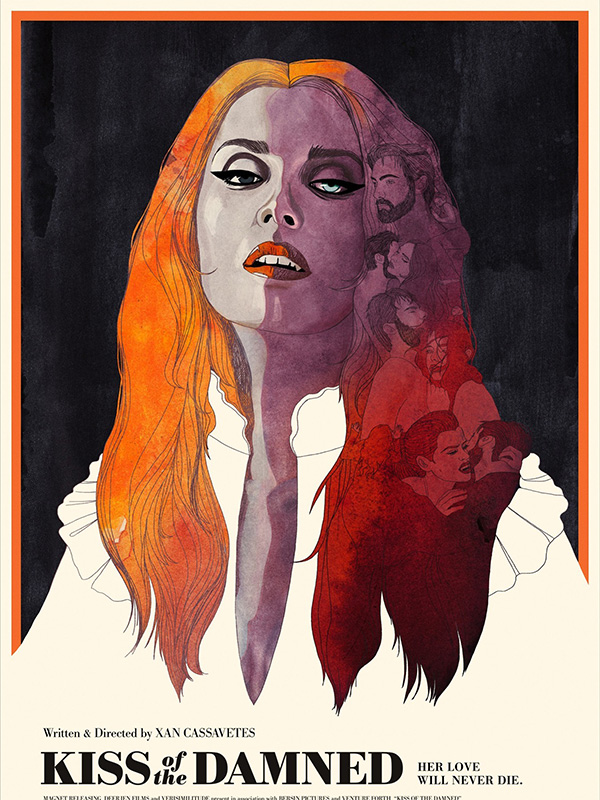 World Sales: Magnolia Pictures
Paulo wants only one thing: to renounce his humanity and share life with his be loved Djuna and her refined community of vampires, striving, for the most part, to wards political-correctness. Djuna drinks animal blood (with occasional lapses) and the influential Zena pushes for artificial plasma. Trouble crops up when Djuna's sister Mimi stops by. Cynical and perverse, with no taste for the new life styles, she makes a play for Paolo and gleefully goes on a killing spree, threatening the community with exposure.
Lush, baroque and giallesque, Kiss of theDamned is an atmospheric film about vampires seeking meaning in contemporary life – living peacefully with humans and dealing with eternity.
Infos
Country: USA
Date: 2012
Duration: 1hr 37
Version: English with French subtitles
Cast & Credits
Director: Xan Cassavetes
Producer: Jen Gatien, Alex Orlovsky
Screenplay: Xan Cassavetes
Cinematography: Tobias Datum
Editing: Taylor Gianotas, John F. Lyons
Music: Steven Hufsteter
Cast: Joséphine de la Baume, Milo Ventimiglia, Roxane Mesquida, Anna Mouglalis