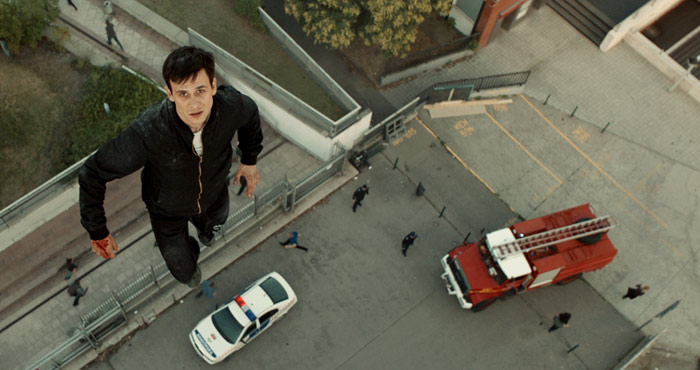 JUPITER'S MOON / 
JUPITER

 HOLDJA

A Syrian migrant is brutally shot trying to cross into Hungary. Left for dead, he discovers he can levitate. His doctor exploits his gift to pay his debts.
Floating high in the sky, the richly symbolic Aaron is wondrous to behold. In the context of Europe's refugee crisis, Mundruczo wants his characters to look up at this inspiring figure, and see beyond the inhumane world below. For Jupiter's fourth moon is Europa, a fitting reminder of the principles of solidarity upon which Europe was founded. Second in a trilogy after White God, Jupiter's Moon bemoans a loss of spiritual and moral values.
Infos
Country: Hungary
Year: 2017
Runtime: 2hr03
Version: in hungarian, subtitled in Fr.
Cast & Credits
Director: Kornel Mundruczo
Producers: Viktoria Petranyi, Viola Fugen, Michael Weber, M . Merkt
Scenario: Kata Weber
Cinematographer: Marcell Rev
Editor: David Jancso H .S .E
Music: Jed Kurzel Son
Actors:  Merab Ninidze, Zsombor Jeger, Gyorgy Cserhalmi