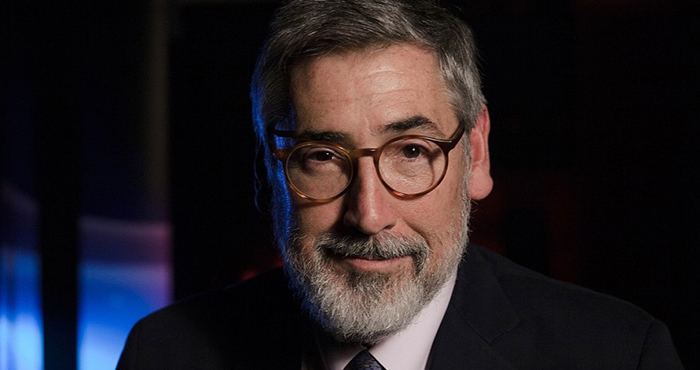 John Landis, guest of honour

The 11th Strasbourg European Fantastic Film Festival will be held from 14 to 23 September. This year we are especially pleased to welcome as our guest of honour, the American film director John Landis.
John Landis, an avid cinephile, began his career in the mailroom of 20th Century Fox Studios. A high school dropout, he made his way to the former Yugoslavia at age 18 to work as a "gofer" on MGM's Kelly's Heroes. He remained in Europe, working as an actor, dialogue coach, extra and stunt man in many of the spaghetti westerns being made in Spain at that time. At age 21, he made his debut as a writer-director of the very low-budget feature Schlock, an affectionate tribute to monster movies.
Landis went on to direct comedy classics and blockbusters such as Animal House (1978), Trading Places (1983), Three Amigos! (1986), Coming to America (1988) and Into the Night (1985), with Michelle Pfeiffer. In 1980, he directed The Blues Brothers – a tour-de-force comedy that brought together Ray Charles, Aretha Franklin, Cab Calloway, John Lee Hooker and James Brown on the silver screen. His great horror classic An American Werewolf in London (1981) so inspired Michael Jackson that he called upon Landis to write and direct the groundbreaking theatrical short Michael Jackson's Thriller in 1983, which was inducted into the Library of Congress National Film Registry in 2001. Landis has received numerous prestigious distinctions, among which the Chevalier dans l'ordre des Arts et des Lettres from the French government in 1985.
John Landis will receive a Lifetime Achievement Award for his exceptional career at the opening ceremony on Friday 14 September and will hold a master class on Sunday 16 September, followed by a key film in his canon. On Monday the 17th, he'll introduce his cult film The Blues Brothers at our drive-in cinema event. A selected retrospective of his work will run throughout the festival.
#FEFFS2018