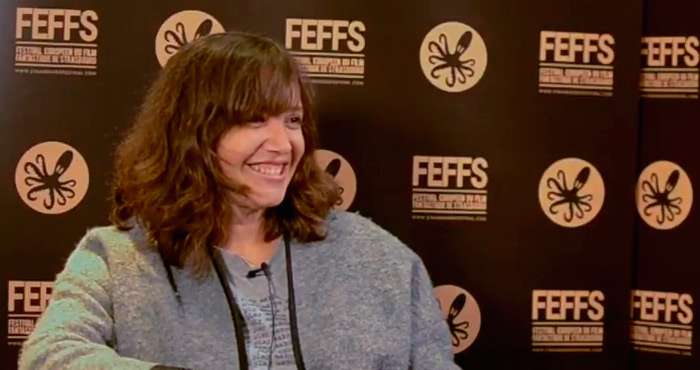 An interview with Joyce A. Nashawati

Joyce A. Nashawati was a member of the fantastic film jury at its 10th edition in 2017 – an occasion to learn about her jury experience and films plans for the future.
Joyce Nashawati was born in Beirut, grew up in Athens, Accra and Kuwait, and is currently settled in Paris. After the success enjoyed by her three short films on the festival circuit, she shot her debut feature film, Blind Sun, in Greece. Inspired by her travels, different cultures and her nomadic background, her next two projects will be set in France and Japan.