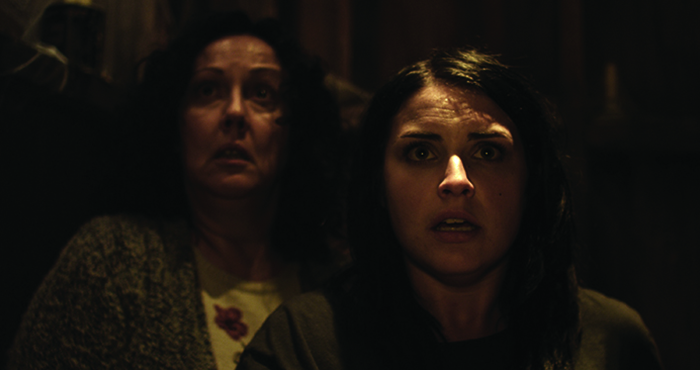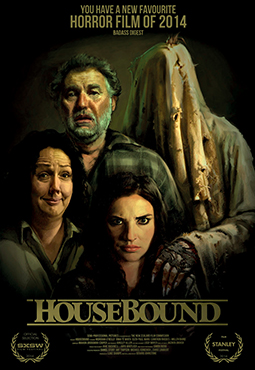 World Sales: Films Distribution
When Kylie is sentenced to home detention, she's forced to come to terms with her unsociable behaviour her blabbering mother and a hostile spirit who seems unhappy with the new living arrangement. She initially dismisses her mother s superstitions but things happen that change her mind including a creepy chatting teddy. But help soon comes in ylie s ghost-obsessed security guard no stranger to the supernatural.
Housebound is a refreshingly o beat mash-up of gothic horror and comic thriller set in the midst of the dysfunctional family. Its blend of deadpan humour with B-movie thrills should evoke laughter far beyond the confines of a genre.
Saturday, September 13th, 8:00pm at the Star St-Ex
Sunday, September 14th, 2:00pm at the Star St-Ex
Sunday, September 21st, 8:00pm at the VOX
Infos
Country: New-Zealand
Year: 2014
Duration: 1hr 49
Version: English, with French subtitles
Rating: 12+
Cast & Credits
Director: Gerard Johnstone
Producer: Luke Sharpe
Screenplay: Gerard Johnstone
Cinematography: Simon Riera
Editing: Gerard Johnstone
Music: Mahuia Bridgman-Cooper
Cast: Morgana O'Reilly, Cameron Rhodes, Millen Baird