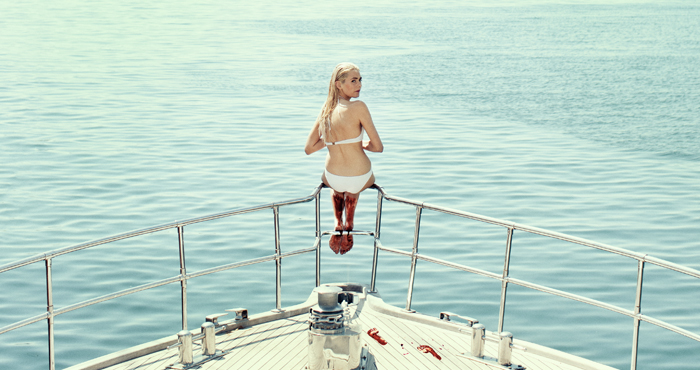 The sky is as blue as the Aegean at this Turkish resort where a crime boss is holidaying with his entourage and girlfriend, Sasha. But the fun-in-the-sun whoopee contrasts starkly with the nastiness of their alpha-male world. As pliant as a play-dough doll, Sasha is humiliated sexually.
Holiday revolves around this indecipherable personage: a luxury-loving stray, desperate to "belong". But a brilliant Sonne downplays her vacuity, and emphasises instead the fragility and sadness of a lost soul. When Sasha snaps and resorts to violence, it's tempting to think she's finally risen up, albeit in a terribly misguided way.
Cynical and surgically precise, Holiday sits on Haneke's doorstep.
Info
Country: Denmark, Netherlands, Sweden
Year: 2018
Duration: 1hr 32
Version: Danish, Dutch, with English and French subtitles
Cast & Credits
Director: Isabella Eklof
Producer: David B. Sorensen
Scenario: Johanne Algren, Isabella Eklof
Cinematographer: Nadim Carlsen
Editor: Olivia Neergaard-Holm
Music: Martin Dirkov
Cast: Victoria Carmen Sonne, Lai Yde, Thijs Romer