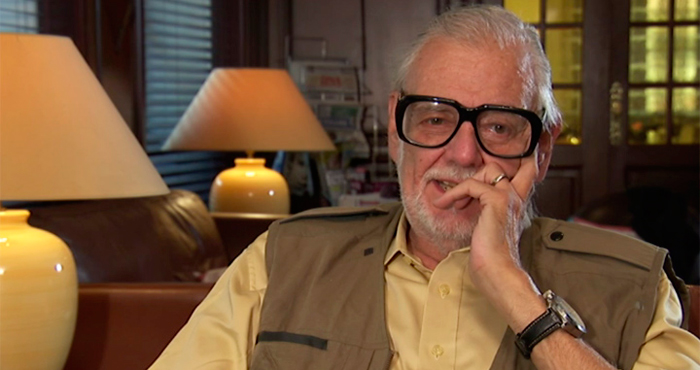 GEORGE A. ROMERO FOR PRESIDENT

In 1968, George Romero directed Night of the Living Dead, a film that was to make a permanent mark on the history of cinema, especially for creating the character of the modern zombie. Five decades later, the zombie has become an element of pop culture through comics, video games, cinema and zombie walks. In Strasbourg, the Zombie Walk organised as part of the European Fantastic Film Festival has become one of the biggest gatherings of its kind in Europe.
In this documentary, shot when Romero was jury president at our festival, he responded to questions from Jean-Jacques Bernard, while the cinema historian and critic Jean-Baptiste Thoret provided his insights into zombie culture. In memory of George and Jean-Jacques.
Sunday, 17 september, 2 p.m. at the Star St-Ex
Sunday, 24 september, 11 a.m. at the Star St-Ex
Infos
Country: France
Year: 2011
Runtime: 52min
Version: in English, subtitled in French
Cast & Credits
Director: Jean-Jacques Bernard
Producers: Daniel Sauvage, Jérôme Barthélémy
Scenario: Jean-Jacques Bernard
Cinematographer: Yvan Schreck
Editor: Sébastien de Sainte-Croix
Sound: Antoine Corbin
With: George A . Romero, Jean-Baptiste Thoret