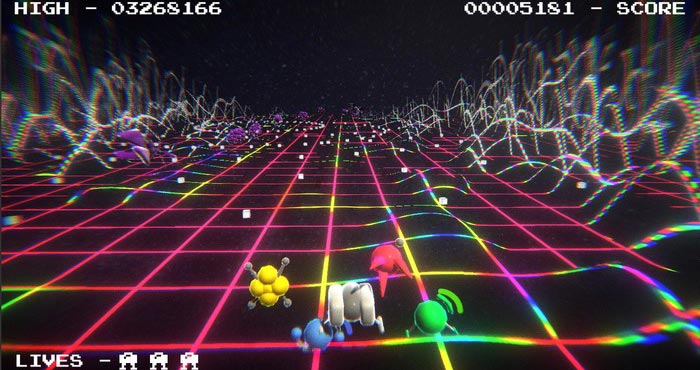 Game Jockey is a video game installation made available by the Alineaire Collective that blends the work of the DJ, VJ and game design. Several pads placed on the floor enable performers (and the public) to interact with video games specially created for Game Jockey and projected onto a big screen. The game thus becomes an experience in which pictures, sound and game content evolves to provide thematic environments.
Recreation, one of the games offered via the installation, is a collaborative game reminiscent of Twister. It is necessary to press certain colour pads to produce good body shapes, and it's worth playing with a lot of people because there are 15 pads.
Game Jockey is supplied by Random Bazar, which distributes and supports bold, interactive works.
At Shadok
Saturday, September 21st, 10:00am at 3:30pm
Sunday, September 22nd, 10:00am at 6:00pm
Performance every hour / Duration 30min.
Free entrance