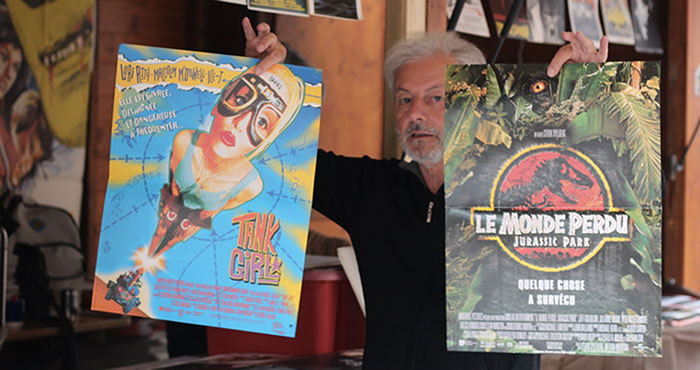 From 13 to 22 September 2019 – Place St-Thomas
Every day from 10am to 9pm
Throughout the Festival, come and take a look at our selection of exhibitors on the subject of the fantastic and genre cinema, especially those involved in selling posters, T-shirts, CDs and DVDs. You will also be able to have yourself tattooed by one of our three tattooists from the Contraseptik studio and the Le Petit Atelier de Dermographie or else to add to your collection of Festival posters and T-shirts directly from the Festival stall.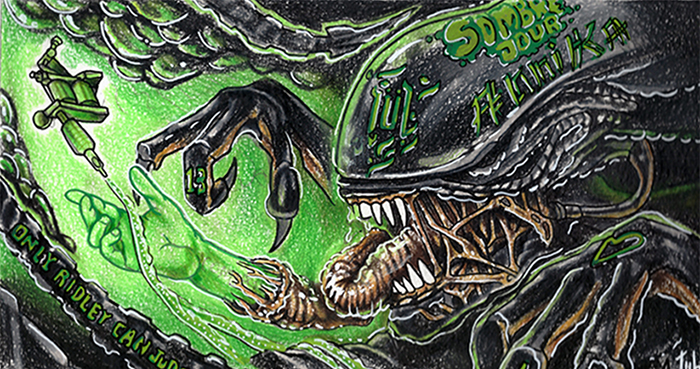 Flash tattoos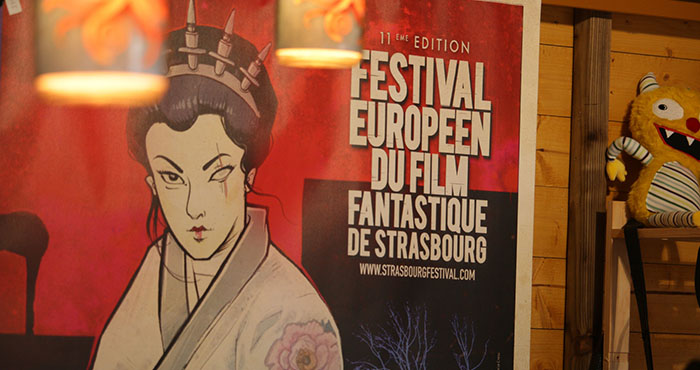 Festival boutique
Whether you're looking for practical information, items connected with the Festival or simply your Festival Pass, you can get them from our own stall, which will welcome you every day to guide you through the various events. You will also find T-shirts, tote bags and posters of the 2019 edition as well as items from past years to add to your personal collection.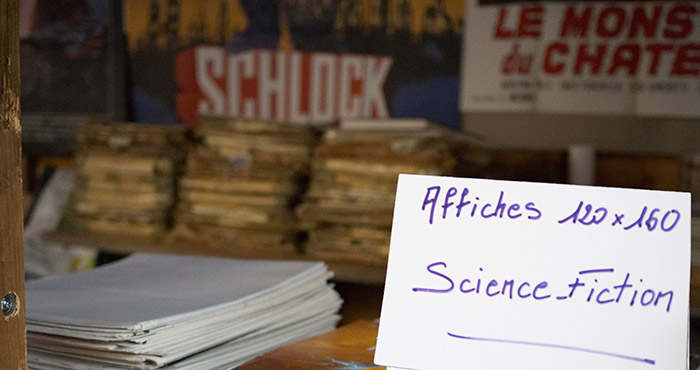 Film posters - Dream Movies
Dream Movies invites you to enjoy posters of horror films or fantastic films and sci-fi movies, as well as lobby cards, synopses and press packs for all film genres.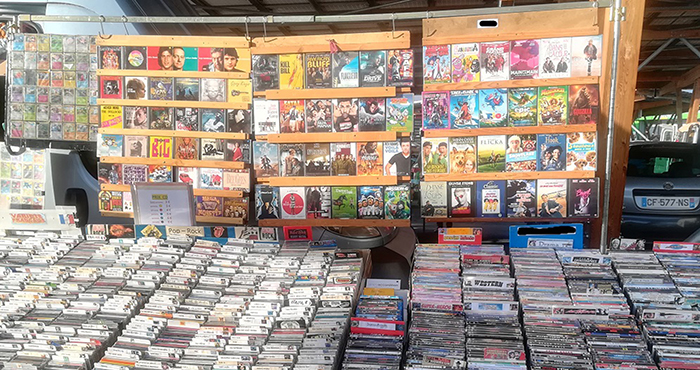 CD & DVD - Raphaël Amann
Come and rummage among the second-hand DVDs, CDs and figurines at the Raphaël Amann stall to unearth the forgotten gem of genre cinema.