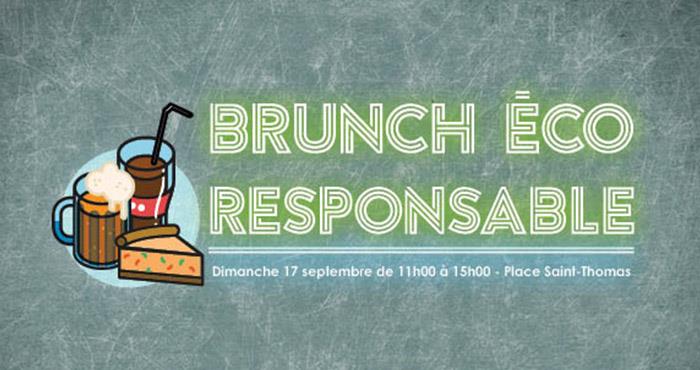 ENVIRONMENT-FRIENDLY BRUNCH

Sunday 17 September 2017
11am-3pm
Fantastic Village – Place Saint-Thomas
Pay what you want
For the first time, the Fantastic Village is pleased to offer an environment-friendly brunch.
The Festival team has joined forces with the association Sains et Saufs to tickle your taste buds with a pay-what-you-want buffet consisting of unsold market food. The brunch credo is battling waste and raising awareness with simple, healthy and tasty recipes.
As a brunch without coffee wouldn't be the genuine article, our guest will be crack barista Pierre Dagens, who will offer you the opportunity to taste a world-class espresso accompanied by eye-popping demonstrations of the art of making a latte.
As it wouldn't be a proper brunch either without digestion-enhancing activities the programme includes the following.
The chance to pedal a smoothie bike (lent by Biocoop) and create your favourite drink.
Star Wars aficionados can enjoy a tasting on the dark side of the Force with the non-profit organisation 68ème Imperial.
Try your hand at making a print by turning a product of your imagination into a reality with the artists of the Bain aux Plantes workshop.
Undergo a transformation with the Candice Mack team of make-up artists (make-up 3 euros).
For all gourmands and gourmets with a love of fantastic sweet and savoury treats!
Who ? 
Sains et Saufs is a Strasbourg based association that battles food waste by providing solidarity-based catering for cultural and community events. We collect unsold food and raise public awareness through hands-on cookery workshops and various information items.
68ème Imperial : An adept of the Force (dark side but not only that), 68ème Imperial is more than the armed branch of the Empire. Vulcans, Aliens and Hobbits of all stripes, dead ringers of Tetsuo and Tony Stark trainees are all welcome to join its ranks. It's up to you to bring along costumes, models or illustration and share your fantasy passions.