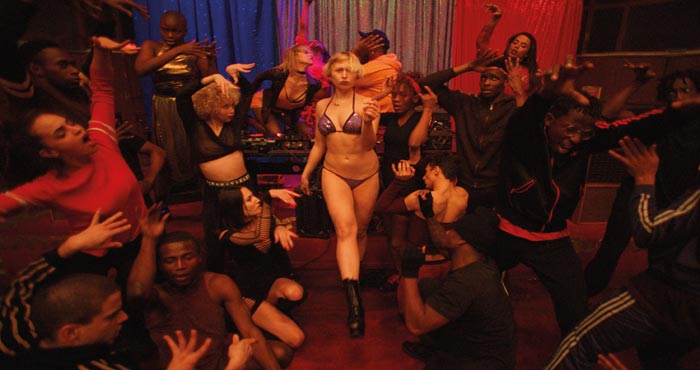 The dance is dialogue in Noé's singular film, but what a dance! Beware of mass hypnosis.
Imagine 20 mesmerising dancers – vogeurs, waackers, krumpers – gyrating to a collective beat in a jubilatory display of prowess. The beat is contagious and spreads like a holy wildfire into the audience.
Then a Dionysian flunky spikes the sangria and the dancers turn accusatory and violent in a horrific fall from grace. It's 1996: Europe was still euphoric with its new-found freedoms until it got hit with the Balkan Wars. More than a metaphor of the times, Climax seems to evoke a cynical cycle of human behaviour, from unity and brotherhood to its nasty counterpart of chaos and destruction.
Info
Country: France
Year: 2018
Duration: 1hr 35
Version: French, with English subtitles
Rating: 16+
Cast & Credits
Director: Gaspar Noé
Producer: Edouard Weil, Vincent Maraval, Brahim Chioua
Scenario: Gaspar Noé
Cinematographer: Benoit Debie
Editor: Denis Bedlow
Music: Pascal Mayer
Cast: Sofia Boutella, Romain Guillermic, Souheila Yacoub, Kiddy Smile