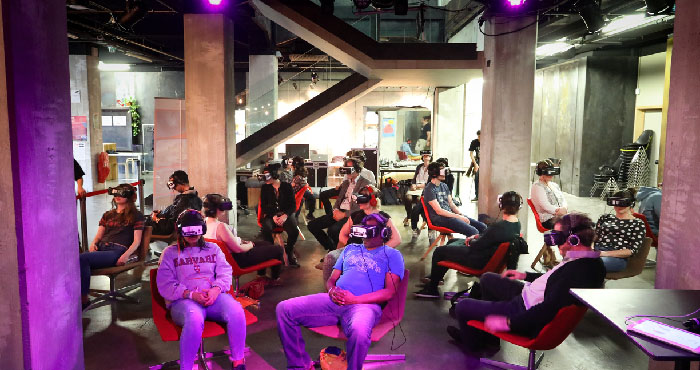 THE NEW VR CINEMA TECHNOLOGIES

Round Table – Sunday 15th September at 4pm at the Shadok
Whether it be eye-tracking, interaction or volumetric capture, the virtual-reality cinema technologies have been evolving at breakneck speed since the democratisation of virtual reality with the arrival of the Oculus Rift system in 2012. These new technologies are having an impact not only on the way experiences are created but also on how they are lived and are continually revolutionising the world of cinema.
To learn more about these lightning-fast developments, several VR professionals from different backgrounds – producers, creators and distribution specialists – will come together to share their insights at this round table, moderated by Louis Cacciuttolo, founder of the VrrOOm platform and a partner of the Festival's VR cinema sessions.
With Frédéric Purgal, CEO and founder of ArtOfCorner VR.
Sunday 15th sept.
16:00
Free entry
At Shadok
(25 presqu'ile André Malraux, 67100 Strasbourg)