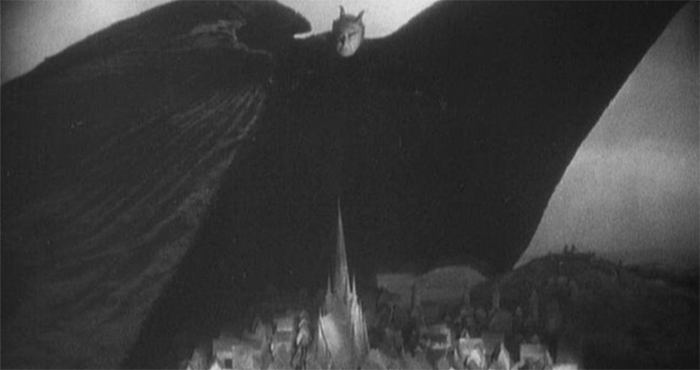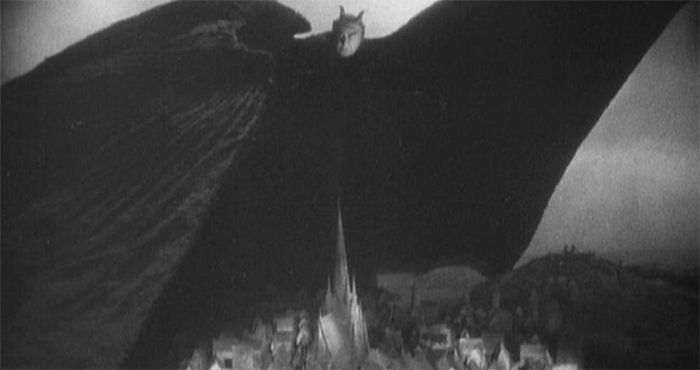 SILENT FILM CONCERT
FAUST, EINE DEUTSCHE VOLKSSAGE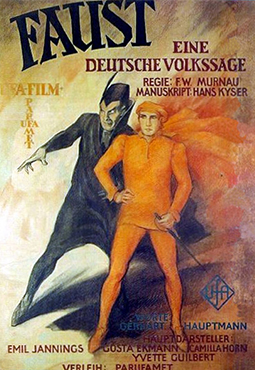 In a majestic opening of shooting ames and vaporous light, Mephisto and an archangel dispute the ownership of Earth. To prove his superiority, Mephisto wagers that he can turn Faust away from God. He then grants Faust the power to cure the plague and entices the stooped old man with an image of his lost youthful beauty. Inebriated with possibility Faust signs over his soul to the Devil.
Murnau drew from several sources for this visually extravagant masterpiece of both silent and Satanic cinema namely old folk tales and Goethe s tragedy.
Monday, September 15th, 8:30pm at the Aubette
Infos
Country: Weimer Republic
Year: 1926
Duration: 1hr 46
Version: German, with French subtitles
Cast & Credits
Director: F. W. Murnau
Cast: Gosta Ekman, Emil Jannings, Camilla Horn, Wilhelm Dieterie.