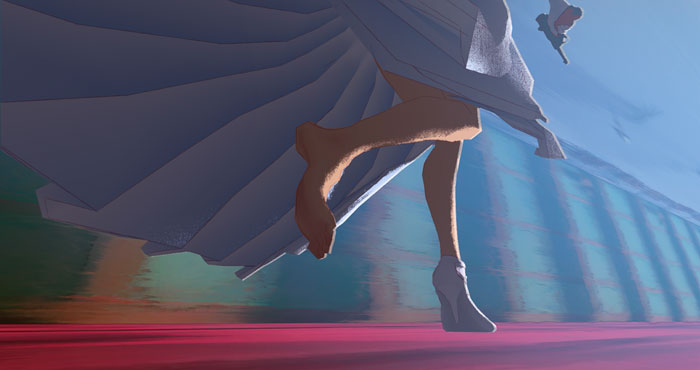 CINDERELLA THE CAT – GATTA CENERENTOLA

A dystopian Naples fallen into decay was once the domain of a visionary scientist who foresaw the city's future as a science hub. But he died, and his daughter Mia was reduced to servitude by her stepmother. Fifteen years on, she's coveted by a scheming crooner-gangster with political ambitions to turn Naples into a money-laundering haven. Her father's former assistant tries to help her escape.
Cinderella unfolds on a huge ship at the port of Naples, where ghostly holograms and floating memories reveal secrets from the past. A fairy tale revisited into a cynical thriller, it takes a few stabs at contemporary Italian corruption and a certain cruise-ship singer who became a politician.
Info
Country: Italy
Year: 2017
Runtime: 1hr26
Version: in Neapolitan, subtitled in English and French
Cast & Credits
Directors: Ivan Cappiello, Alessandro Rak, Marino Guarnieri, Dario Sansone
Producers: Luciano Stella, Maria Carolina Terzi
Scenario: Ivan Cappiello, Alessandro Rak, Marino Guarnieri, Dario Sansone
Animation: Laura Sammati, Ivana Verze, Danilo Florio
Technique: 2D/3D computer
Music: Antonio Fresa, Luigi Scialdone
Voices: Massimiliano Gallo, Maria Pia Calzone, Alessandro Gassmann, Mariano Rigillo