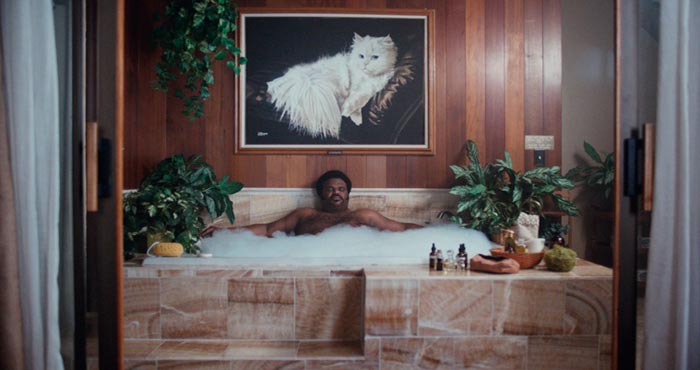 AN EVENING WITH BEVERLY LUFF LINN

Two years after the transgressive The Greasy Strangler, Jim Hosking has come up with a new wacky comedy.
Lulu Danger, a woman forsaken, dips into the cashbox at work to see a mysterious performer, whose name holds a sensual promise. Meanwhile, Beverly Luff Linn is holed up in a hotel before his show, waiting for his magical evening.
The cast includes top comedy actors, but the film's real clot lies in the carefully crafted script, and Hoskin's bizarre and arrhythmic dialogues. In just two films, Hoskins has revived a form of humour that hasn't been seen since John Waters: exploiting bad taste that elicits laughter.
Info
Country: United Kingdom, USA
Year: 2017
Duration: 1hr 48
Version: English, with French subtitles
Cast & Credits
Director: Jim Hosking
Producers: Sam Bisbee, Theodora Dunlap, Oliver Roskill
Scenario: Jim Hosking, David Wike
Cinematographer: Nanu Segal
Editors: Mark Burnett, Nick Emerson
Music: Andy Hung
Cast: Aubrey Plaza, Emile Hirsch, Jemaine Clement